Proyecciones y alcances psicoterapéuticos de la doctrina evagriana de la salud del alma. Un análisis desde el estatuto epistemológico de la psicoterapia / Projections and psychotherapeutic scopes of the evagrian doctrine of the health of the soul...
Resumen
Resumen
En los últimos años ha crecido el número de estudios abocados a analizar en los escritos de Evagrio Póntico el potencial psicoterapéutico de su doctrina. Ahora bien, cabe preguntarse si dichas investigaciones no representan una extensión epistemológicamente ilegitima de prácticas que originalmente fueron pensadas con una intencionalidad primariamente ético-religiosa. En este trabajo mostraremos que nuestro autor no sólo reconoce en el alma enferma una etiología eminentemente teológica, sino que se preocupa por formular prácticas psicoterapéuticas que atienden a dinámicas propiamente psíquicas. En su doctrina de los ocho logismoi propone una serie de prácticas en orden a curar los procesos de desequilibrio pasional y de distorsión cognitiva a los que dicho estado de enfermedad espiritual da lugar. A nuestro entender la particular comprensión que tiene el monje del Ponto respecto de la psicoterapia que practica representa verdaderas y auténticas proyecciones para la compleja discusión, de nuestros días, acerca del estatuto epistemológico de la psicoterapia.
Palabras clave: Psicoterapia; Espiritualidad; Evagrio Póntico; Psicología Positiva; Problema religioso o espiritual.
Abstract
In recent years, the number of studies devoted to analyzing in Evagrio Póntico's writings the psychotherapeutic potential of his doctrine has increased. Now, it is worth asking whether these investigations do not represent an epistemologically illegitimate extension of practices that were originally thought with a primarily ethical-religious intentionality. In this work we will show that our author not only recognizes in the diseased soul an eminently theological etiology but also worries about formulating psychotherapeutic practices that attend to properly psychic dynamics. In his doctrine of the eight logismoi proposes a series of practices in order to cure the processes of passional imbalance and cognitive distortion to which this state of spiritual illness gives rise. In our opinion, the particular understanding that the monk of Pontus has regarding the psychotherapy he practices represents real and authentic projections for the complex discussion, of our days, about the epistemological status of psychotherapy.
Keywords: Psychotherapy; Spirituality; Evagrio Ponticus; Positive Psychology; Religious or spiritual problem.
Orcid: https://orcid.org/0000-0003-3580-9478ç
Orcid: http://orcid.org/0000-0002-2388-7172
Referencias
Alby, J. C., (2015). La medicina filosófica del Cristianismo antiguo, Santa Fe, Universidad Católica de Santa Fe.
Allers, R. (1963). Existencialismo y psiquiatría. Dobrynski E. A. (trad.). Buenos Aires, Troquel.
Barbour, I. (1997). Religion and science: Historical and contemporary issues. San Francisco, CA: Harper San Francisco.
Boudon-Millot & Pouderon, (2005). Les Pères de l'Eglise face à la science médicale de leur temps. Actes du IIIe Colloque international d'études patristiques, Paris, Beauchesne.
Bradford D. (2008). "Brain and Psyche in Early Christian Asceticism", Psychological Reports 109 (2), 2011: 461–520.
Bradford D. (2012). "Evagrius Ponticus and the Psychology of 'Natural Contemplation'", Studies in Spirituality 22, 109–125.
Casiday, A. (2013). Reconstructing the theology of Evagrius Ponticus: Beyond heresy. Cambridge, Cambridge University Press.
Corrigan K. (2017). Trauma before Trauma: Recognizing, Healing and Transforming the Wounds of Soul-Mind in the Works of Evagrius of Pontus, en: Ilaria Ramelli, Kevin Corrigan, Giulio Maspero and Monica Tobon (eds.), Studia Patristica LXXXIV: Evagrius between Origen, the Cappadocians and Neoplatonism, Leuven: Peeters.
Dahlsgaard, K., Peterson, C., & Seligman, M. E. P. (2005). Shared virtue: The convergence of valued human strengths across culture and history. Review of General Psychology, 9, 203–213.
Davidson, R. J. (2005). Well-being and affective style: Neural substrates and biobehavioural corre-lates. In F. Huppert, N. Baylis, & B. Keverne (Eds.), The science of well-being (pp. 107–139). Oxford: Oxford University Press.
Driscoll, J. (2005). Steps to spiritual perfection: Studies on spiritual progress in Evagrius Ponticus. New York: Newman Press.
Dysinger, L. (2005). Psalmody and prayer in the writings of Evagrius Ponticus. Oxford: Oxford University Press.
Evagrio Póntico (1971). Traité pratique ou le moine. Tomo II. Ed. y Trad. Antoine Guillaumont y Claire Guillaumont. Paris: Cerf.
Evagrio Póntico (1999). La preghiera. Trad. y notas Vicenzo Messana. Roma: Città Nuova.
Fernández S. (1999). Cristo médico, según Orígenes: La actividad médica como metáfora de la acción divina, Roma, Augustinianum, 17-53.
Galeno, (1997). De propium Animi Cuiuslibet Affectuum Dignotione et Curatione. Galen: Selected Works, Traducción. Introducción y Notas de de P. N. Singer, Oxford, New York, Oxford University Press.
Galeno, (2003). Las facultades del alma siguen los temperamentos del cuerpo. Introd., trad. y notas de Juana Zaragoza Gras, Madrid: Gredos.
Galeno, (2006). On Diseases and Symptons. Introducción, traducción y notas de Ian Johnston, New York, Cambridge University Press, 180-301.
Galeno, (2013). De las pasiones y los errores del alma Galeno de Pérgamo Traducción y prólogo, Liliana Cecilia Molina González. Colombia: Editorial Universidad de Antioquía.
Galeno, (2015). On the doctrines of Hippocrates and Plato. Thrid edition. 3 Vol., Edition, translation and commentary by Phillip de Lacy.
Galeno, (2016). Sobre la conservación de la salud, Introducción, Traducción, Notas e Índices de Inmaculada Rodríguez Moreno, Ediciones Clásicas, Madrid.
Garía Ballester, L. (1996). "Alma y cuerpo, enfermedad del alma y enfermedad del cuerpo en el pensamiento médico de Galeno", Revista de la Asociación Española de Neuropsiquiatría XVI/60, 705-735.
Gianfrancesco A. (2008). "Monachisme ancien et psychopathologie." L´evolution psychiatrique 73 (1), 105-26.
Guillaumont, A., Guillaumont, C. (1971). Introducción y comentarios, en Evagrio Póntico, Traité pratique, ou, Le moine SC 170–171, Paris, Éditions du Cerf.
Griver I. (2016). The Paradoxical Effects of Attentiveness, The Journal of Early Christian Studies 24 (2), 199-227.
Graiver I. (2018). Possible Selves in Late Antiquity: Ideal Selfhood and Embodied Selves in Evagrian Anthropology. The Journal of Religion 98 (1), 59-89.
Hill J. (2010). Did Evagrius Ponticus (AD 346-99) have obsessive-compulsive disorder?, Journal of Medical Biography 18(1), 49-56.
Lain Entralgo, P. (1970). La Medicina Hipocrática, Madrid, Ediciones de la Revista de Occidente.
Lain Entralgo, P. (2005). La curación por la palabra en la Antigüedad Clásica, Barcelona, Anthropos.
Larchet J. C. (2001). Théologie de la maladie, Paris, Cerf.
Larchet J. C. (2003). Terapia delle malattie spirituali, un'introduzione alla tradizione ascetica della Chiesa Ortodossa, Milano.
Larchet J. C. (2007). Thérapeutique des maladies spirituelles, Paris, Cerf.
Larchet J. C. (2006). ID, L'inconscio spirituale, malattie psichiche e malattie spirituali, Milano, 2006.
Messana, V. (1999). "Introduzione", en Evagrio Póntico, La preghiera. Introducción, traducción y notas de V. Messana, Roma, Città Nuova, 5-54.
McCullough, M. E., Kilpatrick, S. D., Emmons, R. A., & Larson, D. B. (2001). Is gratitude a moral affect? Psychological Bulletin, 127, 249–266.
Seligman, M. E. (2002). Positive psychology, positive prevention, and positive therapy. In C. R. Snyder, & S. J. Lopez (Eds.), Handbook of positive psychology (pp. 3–9). New York: Oxford University Press.
Seligman, M. E., & Csikszentmihalyi, M. (2000). Positive psychology: An introduction. American Psychologist, 55, 5–14.
Seligman, M., Steen, T. A., Park, N., & Peterson, C. (2005). Positive psychology progress: Empiri-cal validation of interventions. American Psychologist, 60, 410–421.
Snyder, C. R., & McCullough, M. E. (2000). A positive psychology field of dreams: "If you build it, they will come . . .". Journal of Social and Clinical Psychology, 19, 151–160.
Peacocke, A. (1993). Theology for a scientific age: Being and becoming-natural, divine, and human. Minneapolis, MN: Fortress Press.
Peretó Rivas, R. (2016). "El conocimiento de sí como sanación en Evagrio Póntico", en I Jornadas Internacionales de Filosofía "El cuidado de sí y el cuidado del mundo" (24, 25 y 26 de agosto de 2016), Buenos Aires, Universidad del Salvador.
Peretó Rivas R. (2017). "ACT (Acceptance and Commitment Therapy) y Evagrio Póntico. Algunas correspondencias teóricas", Cauriensia 12, 579–598.
Perrez M., (1989). "Psychotherapeutic Methods: Between scientific foundation and everyday knowledge", New Ideas in Psychology 7, 133-145.
Peterson, C., & Seligman, M. (2004). Character strengths and virtues: A handbook and classification. Washington, DC: American Psychological Association
Peterson, C. (2006). The Values in Action (VIA) classification of strengths. In M. Czikszentmihaly; I. Czikszentmihalyi (Eds.), A life worth living: Contributions to positive psychology (pp. 29–48). New York: Oxford University Press.
Ramelli, I. (2015). "Commentary", en Evagrius's Kephalaia Gnostica: A New Translation of the Unreformed Text from the Syriac, Writings from the Greco-Roman World. Atlanta, SBL Press.
Refoulé, F. (1961). "Rêves et vie spirituelle d'après Évagre le Pontique", Supplément de la Vie Spirituelle, 59, 506-511.
Sollod R., (1982). "Non-scientific sources of psychotherapeutic: A case for inclusion". En E. P. Shafranske (ed.) Philosophy, religion and psychotherapy, Washington DC: University press of America, 41-56.
Trader A. (2012). Acient Christian Wisdom and Aaron Beck's Cognitive Therapy. A meetind of minds, American University studies, New York, Oxford: Peter Lang.
Tsakiridis G. (2010). Evagrius Ponticus and Cogntive Science. A look at moral evil and the thoughts, Eugene, Oregon: Pickwick Publications.
Vasquez S. H., (2015). Las implicancias psicopatológicas de la acedia en Evagrio Póntico. Rev. Latinoam. Psicopat. 18(4), 679-703.
Enlaces refback
No hay ningún enlace refback.
Este obra está bajo una
licencia de Creative Commons Reconocimiento-NoComercial-SinObraDerivada 4.0 Internacional
.
Edita:
Instituto de Teología "San Pedro de Alcántara

| | |
| --- | --- |
|  Servicio de Publicaciones de la Universidad de Extremadura |  Universidad Francisco de Vitoria |
|   |   |
Gestión editorial:
Editorial Sindéresis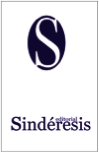 Derechos de autor:

Reconocimiento CC BY
© 2016, del Instituto Teológico "San Pedro de Alcántara" de Cáceres, la Universidad de Extremadura, la Universidad Francisco de Vitoria y Editorial Sindéresis
Dirección:
Instituto Teológico de Cáceres
Servicio de Publicaciones
Casa de la Iglesia
C/ General Ezponda, 14
E-10003 – Cáceres (España)
E-mail: publicaciones@diocesiscoriacaceres.es