Feminine and religious leadership. A long term company model
Resumen
Abstract
We analyse a case of successful family business with an ethical and religious management and orientation. Both the founder and her successor are women, so the model of entrepreneurship is very unique, also because the organization is in an emergent economy.
Through the Case Study using documentary analysis and quantitative methodology, we have reached empirical keys to understand how a small Peruvian Company can survive over 70 years as leader in a specific market. All this is based on the feminine leadership and the construction of a solid culture created by its founder.
We found that it is a company whose growth and sustainability over time is due to the close presence of its founder. A specific leadership followed by her successor who has strong religious values and is managing to add creativity and innovation. The founder has been a leader close to her workers, who has been able to lead by example, always with humility, austerity and showing concern for her collaborators. "Ora et labora" is the motto of the company and highlight its main goals as quality, service and high commitment with the society in which is embedded.
Keywords: organizational culture and religiosity, business ethics, leadership, feminine family business.
Resumen
Analizamos un caso de empresa familiar de éxito con una gestión y orientación ética y religiosa. Tanto la fundadora como su sucesora son mujeres, por lo que el modelo de empresa es muy singular, también porque la organización se encuentra en una economía emergente.
A través del Estudio de Caso utilizando análisis documental y metodología cuantitativa, hemos llegado a claves empíricas para entender cómo una pequeña empresa peruana puede sobrevivir más de 70 años como líder en un mercado específico. Todo esto se basa en el liderazgo femenino y en la construcción de una sólida cultura creada por su fundador.
Encontramos que es una empresa cuyo crecimiento y sostenibilidad en el tiempo se debe a la estrecha presencia de su fundador. Un liderazgo específico seguido por su sucesora que tiene fuertes valores religiosos y que consigue añadir creatividad e innovación. La fundadora ha sido una líder cercana a sus trabajadores, que ha sabido dar ejemplo, siempre con humildad, austeridad y preocupación por sus colaboradores. "Ora et labora" es el lema de la empresa y destaca sus principales objetivos como la calidad, el servicio y el alto compromiso con la sociedad en la que está inserta.
Palabras clave: cultura organizacional y religiosidad, ética de negocios, liderazgo, negocios familiares femeninos.
Orcid: https://orcid.org/0000-0002-3957-2466
Orcid: https://orcid.org/0000-0001-8749-6915
Orcid: https://orcid.org/0000-0003-3663-565X
Referencias
Aguilar, A., & Galindo, R. (2014). El ejecutivo espartano. Lima: Grupo Editorial Mesa Redonda S.A.C ISBN: 9788793412217
Antares, A. (2013). Interdependencia entre el liderazgo transformacional, cultura organizacional y cambio educativo: Una reflexión. REICE, (11)1, pp. 73-91 ISSN: 1696-4713
Anzola, O (2003) Una mirada a la cultura corporativa. Bogotá: Universidad Externado de Colombia. ISBN: 9789586167451
Astrachan, C. B., Botero, I., Astrachan, J. H., & Prügl, R. (2018). Branding the family firm: A review, integrative framework proposal, and research agenda. Journal of Family Business Strategy. DOI: 10.1016/j.jfbs.2018.01.002
Bammens, Y., Notelaers, G., & Van Gils, A. (2015). Implications of family business employment for employees' innovative work involvement. Family Business Review, 28(2), 123-144. DOI: 10.1177/0894486513520615
Borjas, L. (2010). Cultura y liderazgo en una empresa de servicios venezolana. ANALES, (10)1, pp. 139-162 ISSN: 0120-4645
Calvo, J. (2012). La oreja en el piso. Lima: Aguilar. ISBN 978-9972848995
Cantillo, G., & Daza, J. (2011). Influencia de la Cultura Organizacional en la Competitividad de las Empresas. Escenarios, (9)1, pp. 18-23.
Copeland, M. K. (2016). The impact of authentic, ethical, transformational leadership on leader effectiveness. Journal of Leadership, Accountability and Ethics, 13(3), 79.
Cortina, A. (1994). Ética de la empresa: claves para una nueva cultura empresarial, Madrid: Tecnos. ISBN 8481640131, 9788481640137
Costa, J. (2012). El DirCom hoy. Barcelona: Costa Punto Com ISBN/ISSN/DL:978-84-612-6816-0
Cruz, N. M., Contreras, I. B., & Barahona, J. H. (2014). La" familiaridad dinámica" de las empresas familiares. El caso del Grupo Yllera. Universia Business Review, 2(42). ISSN: 1698-5117
Cummings, T. G., & Worley, C. G. (2014). Organization development and change. Cengage learning. ISBN 13: 978-0-324-42138-5
Faraudello, A., & Songini, L. (2018). Women's Role in Family Business: Evolution and Evidences from a European Case Study. Journal of Modern Accounting and Auditing, 14(2), 70-89. DOI: 10.17265/1548-6583/2018.02.003
Frank, H., Kessler, A., Rusch, T., Suess‐Reyes, J., & Weismeier‐Sammer, D. (2017). Capturing the familiness of family businesses: Development of the family influence familiness scale (FIFS). Entrepreneurship Theory and Practice, 41(5), 709-742. DOI: 10.1111/etap.12229
Giménez, J., Jiménez, D., & Martínez, M. (2014). La gestión de calidad: importancia de la cultura organizativa para el desarrollo de variables intangibles. Revista Europea de Dirección y Economía de la Empresa, (23), pp.115-126. https://doi.org/10.1016/j.redee.2014.02.002
Gomez‐Mejia, L. R., Campbell, J. T., MArti S.A. S.A. S.A. S.A. n, G., Hoskisson, R. E., Makri, M., & Sirmon, D. G. (2014). Socioemotional wealth as a mixed gamble: revisiting family firm R & D investments with the behavioral agency model. Entrepreneurship Theory and Practice, 38(6), 1351-1374. DOI: 10.1111/etap.12083
Gonzáles, J., & Parra, C. (2008). Caracterización de la cultura organizacional. Clima organizacional, motivación, liderazgo y satisfacción de las pequeñas empresas del Valle de Sugamuxi y su incidencia en el espíritu empresarial. Pensamiento & gestión, (25), pp. 40-57.
ISSN electrónico: 2145-941X
Guillezeau, P. (1999). La cultura organizacional en el desarrollo en el desarrollo de empresas inteligentes. Fundamentos: valores, comunicación y liderazgo. Telos, (1)2, pp. 221-232
ISSN electrónico: 2145-941X
Hofstede, G. (2011). Dimensionalizing cultures: The Hofstede model in context. Online readings in psychology and culture, 2(1), 8.
https://doi.org/10.9707/2307-0919.1014
Hoobler, J. M., Masterson, C. R., Nkomo, S. M., & Michel, E. J. (2018). The business case for women leaders: Meta-analysis, research critique, and path forward. Journal of Management, 44(6), 2473-2499. https://doi.org/10.1177/0149206316628643
Hoyt, C. L., & Murphy, S. E. (2016). Managing to clear the air: Stereotype threat, women, and leadership. The Leadership Quarterly, 27(3), 387-399.
Kenyon-Rouvinez, D. (2017). Secrets of success in long-lasting family firms. Perspectives for Managers, (193).
Lehrke, A. S., & Sowden, K. (2017). Servant Leadership and Gender. In Servant Leadership and Followership (pp. 25-50). Palgrave Macmillan, Cham. DOI: 10.1108/LODJ-02-2015-0019}
Lussier, R., & Achua, C. (2016). Liderazgo: teoría, aplicación y desarrollo de habilidades,. México: Cengage Learning Editores. ISBN: 9786075190693
Madison, K., Holt, D. T., Kellermanns, F. W., & Ranft, A. L. (2016). Viewing family firm behavior and governance through the lens of agency and stewardship theories. Family Business Review, 29(1), 65-93. https://doi.org/10.1177/0894486515594292
Meens, B., & Molinaro, V. (2016). Driving Organizational Transformation Through Strong Leadership Accountability: It's Time for HR Leaders to Step Up. People and Strategy, 39(3), 28.
ISSN: 1946-4606
Mussolino, D., & Calabrò, A. (2014). Paternalistic leadership in family firms: Types and implications for intergenerational succession. Journal of Family Business Strategy, 5(2), 197-210. https://doi.org/10.1016/j.jfbs.2013.09.003
Mustapha, M. (2016). Challenges and success factors of female entrepreneurs: Evidence from a developing country. International Review of Management and Marketing, 6(4S), 224-231. ISSN: 2146-4405
Neubaum, D. O., Thomas, C. H., Dibrell, C., & Craig, J. B. (2017). Stewardship climate scale: An assessment of reliability and validity. Family Business Review, 30(1), 37-60. https://doi.org/10.1177/0894486516673701
Neubauer, F., & Lank, A. G. (2016). The family business: Its governance for sustainability. Springer. ISBN 1349144657, 9781349144655
Northouse, P. G. (2018). Leadership: Theory and practice. Sage publications. ISBN 1-4129-4161-X
Politis, J. D., & Politis, D. J. (2018). Examination of the relationship between servant leadership and agency problems: gender matters. Leadership & Organization Development Journal, 39(2), 170-185. https://doi.org/10.1108/LODJ-01-2016-0020
Ramadani V., Hoy F. (2015) Context and Uniqueness of Family Businesses. In: Dana LP., Ramadani V. (eds) Family Businesses in Transition Economies. Springer, Cham https://doi.org/10.1007/978-3-319-14209-8_2
Ramírez, J. (2017). Una voz que cambia vidas: Campañas de responsabilidad social en la radio : el caso de RPP Noticias. Lima: Fondo Editorial de la Universidad de Lima. ISBN: 978-9972-45-386-1
Rau, S. B., Astrachan, J. H., & Smyrnios, K. X. (2018). The F-PEC revisited: From the family business definition dilemma to foundation of theory. Family Business Review, 31(2), 200-213. https://doi.org/10.1177/0894486518778172
Ramos, H. M., Man, T. W. Y., Mustafa, M., & Ng, Z. Z. (2014). Psychological ownership in small family firms: Family and non-family employees' work attitudes and behaviours. Journal of Family Business Strategy, 5(3), 300-311. https://doi.org/10.1016/j.jfbs.2014.04.001
Sadowsky, J., & Roche, L. (2013). Las siete reglas del storytelling. Buenos Aires: Ediciones Granica S.A. ISBN 9506417512, 9789506417512
Valores y ética empresarial. Un enfoque sociológico. Madrid: Trotta. ISBN: 978-84-9879-231-7
Sheen, R. (2016). La cultura organizacional y su impacto en la gestión empresarial. Lima: Universidad de Lima ISBN 978-9972-45-352-6
Scheler, M. (2003). Gramática de los sentimientos: lo emocional como fundamento de la ética. Barcelona: Crítica. ISBN: 9788484324157
Torres, M., & Ortiz, C. (2006). El Liderazgo Transformacional, Dimensiones e Impacto en la Cultura Organizacional y Eficacia de las Empresas. Revista Facultad de Ciencias Económicas: Investigación y Reflexión, (14)1, pp. 118-134 ISSN 0121-6805
Watzlawick, P., Bavelas, J. B., & Jackson, D. D. (2011). Pragmatics of human communication: A study of interactional patterns, pathologies and paradoxes. WW Norton & Company. ISBN 0393707075, 9780393707076
Xu, L., Stewart, T., & Haber-Curran, P. (2015). Measurement invariance of the Servant Leadership Questionnaire across K-12 principal gender. School Leadership & Management, 35(2), 202-214. https://doi.org/10.1080/13632434.2015.1010502
Zientara, P. (2017). Socioemotional wealth and corporate social responsibility: A critical analysis. Journal of Business Ethics, 144(1), 185-199. https://doi.org/10.1007/s10551-015-2848-1
Enlaces refback
No hay ningún enlace refback.
Este obra está bajo una
licencia de Creative Commons Reconocimiento-NoComercial-SinObraDerivada 4.0 Internacional
.
Edita:
Instituto de Teología "San Pedro de Alcántara

| | |
| --- | --- |
|  Servicio de Publicaciones de la Universidad de Extremadura |  Universidad Francisco de Vitoria |
|   |   |
Gestión editorial:
Editorial Sindéresis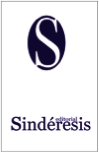 Derechos de autor:

Reconocimiento CC BY
© 2016, del Instituto Teológico "San Pedro de Alcántara" de Cáceres, la Universidad de Extremadura, la Universidad Francisco de Vitoria y Editorial Sindéresis
Dirección:
Instituto Teológico de Cáceres
Servicio de Publicaciones
Casa de la Iglesia
C/ General Ezponda, 14
E-10003 – Cáceres (España)
E-mail: publicaciones@diocesiscoriacaceres.es