La felicidad como predictor del rendimiento académico de los estudiantes universitarios. Un análisis comparativo entre México y España / Happiness as a predictor of academic performance in university students. A comparative analysis between Mexico...
Resumen
Resumen
Durante las dos primeras décadas del siglo XXI, la investigación científica sobre la felicidad cognitiva en las aulas de las instituciones de educación superior se ha intensificado, algunas de ellas se han utilizado para explorar en el marco de la sociedad digital si la promoción del aprendizaje colaborativo es una Estrategia didáctica útil para estimular el nivel de felicidad de los futuros egresados. Coherentemente con este enfoque de investigación, el presente trabajo tiene como objetivo analizar el vínculo entre la felicidad de los estudiantes universitarios y su rendimiento académico. Para este propósito, durante el año académico 2018-2019, se tomó una muestra de estudiantes de tecnología, administración, contabilidad y negocios internacionales de las universidades de Cádiz (España) y la Autónoma de Baja California (México). Los resultados obtenidos por regresiones lineales son bastante consistentes con la literatura científica sobre la correlación entre la felicidad y un mejor rendimiento académico, ambas poblaciones confirman esta teoría.
Palabras clave: Felicidad, rendimiento académico, universidad, sociedad digital.
Abstract
During the first two decades of the 21st century, the scientific research about cognitive happiness within the classrooms of higher education institutions have been intensified, some of them have been used to explore within the framework of the digital society whether the promotion of collaborative learning is a useful didactic strategy to stimulate the happiness level of future graduates. Coherently with this research focus, the present work aims to analyze the link between happiness of university students and their academic performance. For this intention, during the academic year 2018-2019, a sample was taken from students of technology, administration, accounting and international business from the universities of Cádiz (Spain) and the Autonomous of Baja California (Mexico). The results obtained by linear regressions are quite consistent with the scientific literature about the correlation between happiness and a better academic performance, both populations confirm this theory.
Keywords: Happiness, academic performance, university, digital society.
Rafael Ravina-Ripoll orcid: https://orcid.org/0000-0001-7007-3123
Eduardo Ahumada-Tello orcid: https://orcid.org/0000-0003-1698-5126
Edgar Julián Gálvez-Albarracín orcid: http://orcid.org/0000-0003-3972-2310
Referencias
Aghababaei, N., y Błachnio, A. (2014). Purpose in life mediates the relationship Aghababaei, Naser, and Agata Błachnio. 2014. "Purpose In Life Mediates The Relationship Between Religiosity And Happiness: Evidence From Poland". Mental Health, Religion & Culture 17 (8): 827-831. doi:10.1080/13674676.2014.928850.
Ahumada Tello, Eduardo. 2017. "Percepción De Competitividad Personal. Un Estudio Desde La Perspectiva De La Felicidad, El Bienestar Y La Educación En Egresados Universitarios". Revista De Estudios Empresariales. Segunda Época, no. 1: 34-54. doi:10.17561/ree.v0i1.3187.
Ahumada-Tello, Eduardo, J.J. Hernández G de Velasco, and Rafael Ravina-Ripoll. 2018. "El Rol De Las Redes Digitales En El Desempeño Académico Y En La Percepción De Felicidad Social En Estudiantes Universitarios En Baja California (2017)". In Claves Para Un Desarrollo Sostenible La Creatividad Y El Happiness Management Como Portafolio De La Innovación Tecnológica, Empresarial Y Marketing Social, 1st ed., 99-116. Granada, España: Editorial Comares.
Alarcón, Reynaldo. 2006. "Desarrollo De Una Escala Factorial Para Medir La Felicidad". Interamerican Journal Of Psychology 40 (1): 96-106. http://www.redalyc.org/articulo.oa?id=28440110.
Alavi, Hamid Reza. 2007. "Correlatives Of Happiness In The University Students Of Iran (A Religious Approach)". Journal Of Religion And Health 46 (4): 480-499. doi:10.1007/s10943-007-9115-4.
Alonso, Consuelo, Samuel Fernández-Salinero, and Gabriela Topa. 2019. "The Impact Of Both Individual And Collaborative Job Crafting On Spanish Teachers' Well-Being". Education Sciences 9 (2): 74-83. doi:10.3390/educsci9020074.
Alvarez Pertuz, Alicia Amalia, Omar de Jesús Sandoval Fernández, Janeth del Carmen Saker García, and Gloria Cecilia Moreno Gómez. 2017. Competencias Ciudadanas Para La Formación Integral En Educación Superior. 1st ed.
Barranquilla, Colombia: Editorial Corporación Universidad de la Costa, EDUCOSTA.
Bailey, Thomas Hamilton, and Lisa J. Phillips. 2015. "The Influence Of Motivation And Adaptation On Students' Subjective Well-Being, Meaning In Life And Academic Performance". Higher Education Research & Development 35 (2): 201-216. doi:10.1080/07294360.2015.1087474.
Bayani, Ali Asghar. 2014. "The Relationship Between Religiosity And Happiness Among Students In An Iranian University". Pertanika Journal Of Social Science And Humanities22 (3): 709-716. http://www.pertanika.upm.edu.my/Pertanika%20PAPERS/JSSH%20Vol.%2022%20(3)%20Sep.%202014/02%20Page%20709-716%20(JSSH%200861-2013%20Short%20Comm).pdf.
Baytemir, Kemal. 2019. "Experiences Of School As A Mediator Between Interpersonal Competence And Happiness In Adolescents". Anales De Psicología 35 (2): 259-268. doi:10.6018/analesps.35.2.320311.
Caballero García, Presentación Ángeles, and Sara Sánchez Ruiz. 2018. "La Felicidad En Estudiantes Universitarios. ¿Existen Diferencias Según Género, Edad O Elección De Estudios?". Revista Electrónica Interuniversitaria De Formación Del Profesorado 21 (3): 1-18. doi:10.6018/reifop.21.3.336721.
Chan, Grace, Paul W. Miller, and MoonJoong Tcha. 2005. "Happiness In University Education". International Review Of Economics Education 4 (1): 20-45. doi:10.1016/s1477-3880(15)30139-0.
Charles-Lejia, Humberto, Gilberto Aboites, and Ignacio Llamas. 2018. "Una Revisión De Aportaciones Que Contribuyeron Al Estudio De La Utilidad Y La Felicidad En La Economía". Análisis Económico XXXIV (86): 57-76. http://www.analisiseconomico.azc.uam.mx/index.php/rae/article/view/277.
Correa, J.C., and Y.A. Moreira. 2019. "La Práctica Universitaria Inclusiva De La Universidad Metropolitana De Ecuador: Una Alternativa Desde El Bienestar Estudiantil". Revista Metropolitana De Ciencias Aplicadas 2 (1): 166-173. http://remca.umet.edu.ec/index.php/REMCA/article/view/106.
Datu, Jesus Alfonso D., Ronnel B. King, and Jana Patricia M. Valdez. 2017. "The Academic Rewards Of Socially-Oriented Happiness: Interdependent Happiness Promotes Academic Engagement". Journal Of School Psychology 61: 19-31. doi:10.1016/j.jsp.2016.12.004.
del Valle, Macarena Verónica, and Sebastián Urquijo. 2015. "Relaciones De Las Estrategias De Codificación Mnésica Y La Capacidad De Aprendizaje Con El Desempeño Académico De Estudiantes Universitarios". Psicología Educativa 21 (1): 27-37. doi:10.1016/j.pse.2015.02.004.
Demir, Melikşah, Jas Jaafar, Nicholas Bilyk, and Mohammad Raduan Mohd Ariff. 2012. "Social Skills, Friendship And Happiness: A Cross-Cultural Investigation". The Journal Of Social Psychology 152 (3): 379-385. doi:10.1080/00224545.2011.591451.
Easterbrook, Matthew J., Toon Kuppens, and Antony S. R. Manstead. 2015. "The Education Effect: Higher Educational Qualifications Are Robustly Associated With Beneficial Personal And Socio-Political Outcomes". Social Indicators Research 126 (3): 1261-1298. doi:10.1007/s11205-015-0946-1.
Elwick, Alex, and Sara Cannizzaro. 2017. "Happiness In Higher Education". Higher Education Quarterly 71 (2): 204-219. doi:10.1111/hequ.12121.
Fernández Paradas, R., M. Fernández Paradas, and G.A. Gutiérrez Montoya. 2017. Educación Histórica, Patrimonios Olvidados Y Felicidad En La Didáctica De Las Ciencias Sociales. San Salvador: Universidad Don Bosco.
Flynn, Deborah M., and Stephanie MacLeod. 2015. "Determinants Of Happiness In Undergraduate University Students". College Student Journal 49 (3): 452-460. https://eric.ed.gov/?id=EJ1095449.
Frey, Bruno S., and Alois Stutzer. 2002. "What Can Economists Learn From Happiness Research?". Journal Of Economic Literature XL: 402-435. https://www.bsfrey.ch/articles/_376_2002.pdf.
Frisch, Michael B., Michelle P. Clark, Steven V. Rouse, M. David Rudd, Jennifer K. Paweleck, Andrew Greenstone, and David A. Kopplin. 2005. "Predictive And Treatment Validity Of Life Satisfaction And The Quality Of Life Inventory". Assessment 12 (1): 66-78. doi:10.1177/1073191104268006.
Fulmer, C. Ashley, Michele J. Gelfand, Arie W. Kruglanski, Chu Kim-Prieto, Ed Diener, Antonio Pierro, and E. Tory Higgins. 2010. "On "Feeling Right" In Cultural Contexts: How Person-Culture Match Affects Self-Esteem And Subjective Well-Being". Psychological Science 21 (11): 1563-1569. doi:10.1177/0956797610384742.
Goldberg, Carey. 2006. "Harvard's Crowded Course To Happiness 'Positive Psychology' Draws Students In Droves". The Boston Globe, , 2006. https://archive.boston.com/news/education/higher/articles/2006/03/10/harvards_crowded_course_to_happiness/.
Guilherme, Alex, and Ana Lucia Souza de Freitas. 2016. "'Happiness Education': A Pedagogical-Political Commitment". Policy Futures In Education 15 (1): 6-19. doi:10.1177/1478210316637489.
Jongbloed, Janine. 2018. "Higher Education For Happiness? Investigating The Impact Of Education On The Hedonic And Eudaimonic Well-Being Of Europeans". European Educational Research Journal 17 (5): 733-754. doi:10.1177/1474904118770818.
Karabchuk, Tatiana. 2019. "Interview With Tatiana Karabchuk. International Comparisons, Social Impacts Of Labor Instability, And The Secrets Of Academic Happiness". Journal Of Economic Sociology 20 (1): 12-19. doi:10.17323/1726-3247-2019-1-12-19.
Kindelán, Ma. Paz. 2013. "Una Perspectiva Sobre El Binomio Enseñanza–Investigación En La Universidad Del S. XXI". Revista Complutense De Educación 24 (1): 27-45.
Lyubomirsky, Sonja, Chris Tkach, and Robin DiMatteo. 2006. "What Are The Differences Between Happiness And Self-Esteem". Social Indicators Research 78 (3): 363-404. doi:DOI 10.1007/s11205-005-0213-y.
Martin, Brian. 2011. "On Being A Happy Academic". Australian Universities' Review 53 (1): 50-56.
Martínez Martínez, Isabel Ma., Edgar Bresó Esteve, Susana Llorens Gumbau, and Rosa Grau Gumbau. 2005. "Bienestar Psicológico En Estudiantes Universitarios: Facilitadores Y Obstaculizadores Del Desempeño Académico". Anales De Psicología/Annals Of Psychology 21 (1): 170-180. https://revistas.um.es/analesps/article/view/27261.
Martínez, Isabel M., Isabella Meneghel, and Jonathan Peñalver. 2019. "¿El Género Afecta En Las Estrategias De Afrontamiento Para Mejorar El Bienestar Y El Desempeño Académico?". Revista De Psicodidáctica 24 (2): 111-119. doi:10.1016/j.psicod.2019.01.003.
Moltafet, Ghavam., Mohammed. Mazidi, and Somayeh Sadati. 2010. "Personality Traits, Religious Orientation And Happiness". Procedia - Social And Behavioral Sciences 9: 63-69. doi:10.1016/j.sbspro.2010.12.116.
Moreno, Yaiza, and Rosario J. Marrero. 2015. "Optimismo Y Autoestima Como Predicadores De Bienestar Personal: Diferencias De Género". Revista Mexicana De Psicología 32 (1): 27-36. http://www.redalyc.org/articulo.oa?id=243045363004.
Nikolaev, Boris, and Pavel Rusakov. 2015. "Education And Happiness: An Alternative Hypothesis". Applied Economics Letters 23 (12): 827-830. doi:10.1080/13504851.2015.1111982.
Noddings, N. 2003. Happiness And Education. Nueva York: Cambridge University Press.
Nunnally, Jum C. 1978. Psychometric Theory. New York: McGraw-Hill Book.
Öztemel, Kemal, and Elvan Yıldız-Akyol. 2019. "The Predictive Role Of Happiness, Social Support, And Future Time Orientation In Career Adaptability". Journal Of Career Development. doi:10.1177/0894845319840437.
Pannells, T.C., and A.F. Claxton. 2008. "Felicidad, Ideación Creativa Y Locus De Control". Revista De Investigación De La Creatividad 20 (1): 67-71.
Paschoal, Tatiane, Cláudio V. Torres, and Juliana Barreiros Porto. 2019. "Felicidade No Trabalho: Relações Com Suporte Organizacional E Suporte Social". Revista De Administração Contemporânea 14 (6): 1054-1072. doi:http://dx.doi.org/10.1590/S1415-65552010000700005.
Paso-Niebla, J., and L. Hernández-Guzmán. 2007. "Variables Que Inciden En El Rendimiento Académico De Adolescentes Mexicanos". Revista Latinoamericana De Psicología 39 (3): 487-501.
Pedroza Flores, René. 2018. "La Universidad 4.0 Con Currículo Inteligente 1.0 En La Cuarta Revolución Industrial / The University 4.0 With Intelligent Curriculum 1.0 In The Fourth Industrial Revolution". RIDE Revista Iberoamericana Para La Investigación Y El Desarrollo Educativo 9 (17): 168-194. doi:10.23913/ride.v9i17.377.
Pérez Muñoz, S., and R. Castaño Calle. 2016. "Funciones De La Universidad En El Siglo XXI: Humanística, Básica E Integral". Revista Electrónica Interuniversitaria De Formación Del Profesorado 19 (1): 191-199.
Posada, R., and O. Aguilar. 2012. "La Felicidad Como Elemento Del Desarrollo Sostenible Desde La Organización". Revista Del Centro De Investigación 10 (37): 83-94.
Preoteasa, Cristina Teodora, Anca Axante, Anca Diana Cristea, and Elena Preoteasa. 2016. "The Relationship Between Positive Well-Being And Academic Assessment: Results From A Prospective Study On Dental Students". Education Research International 2016: 1-8. doi:10.1155/2016/9024687.
Ramírez, Patricio E, and Carolina A Fuentes. 2013. "Felicidad Y Rendimiento Académico: Efecto Moderador De La Felicidad Sobre Indicadores De Selección Y Rendimiento Académico De Alumnos De Ingeniería Comercial". Formación Universitaria 6 (3): 21-30. doi:10.4067/s0718-50062013000300004.
Ravina-Ripoll, Rafael, Estela Núñez-Barriopedro, Araceli Galiano-Coronil, and Luis Tobar-Pesantez. 2019. "Towards A Happy, Creative And Social Higher Education Instituion: The Case Of Non-Profit Marketing And Business Creation Subjects At The University Of Cadiz". Journal Of Entrepreneurship Education 22 (1): 1-8. https://www.abacademies.org/articles/towards-a-happy-creative-and-social-higher-education-institution-the-case-of-nonprofit-marketing-and-business-creation-subjects-at-7708.html.
Saffari, Mohsen, Hornoz Sanaeinasab, Hojat Rashidi Jahan, Gholamhossein Purtaghi, and Amir Pakpour. 2014. "Happiness, Self-Efficacy And Academic Achievement Among Students Of Baqiyatallah University Of Medical Sciences". Journal Of Medical Education Development 7 (13): 45-56. http://zums.ac.ir/edujournal/article-1-185-en.html.
Enlaces refback
No hay ningún enlace refback.
Este obra está bajo una
licencia de Creative Commons Reconocimiento-NoComercial-SinObraDerivada 4.0 Internacional
.
Edita:
Instituto de Teología "San Pedro de Alcántara

| | |
| --- | --- |
|  Servicio de Publicaciones de la Universidad de Extremadura |  Universidad Francisco de Vitoria |
|   |   |
Gestión editorial:
Editorial Sindéresis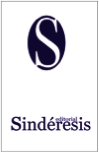 Derechos de autor:

Reconocimiento CC BY
© 2016, del Instituto Teológico "San Pedro de Alcántara" de Cáceres, la Universidad de Extremadura, la Universidad Francisco de Vitoria y Editorial Sindéresis
Dirección:
Instituto Teológico de Cáceres
Servicio de Publicaciones
Casa de la Iglesia
C/ General Ezponda, 14
E-10003 – Cáceres (España)
E-mail: publicaciones@diocesiscoriacaceres.es