Franciscans, baptisms and rescues of abandoned children in Eighteenth Century China: A point of charity? / Franciscanos, el abutismo y el rescate de los niños en la China dle siglo XVIII: ¿un punto de caridad?
Resumen
Resumen
El objetivo principal de este estudio es examinar el trabajo de los misioneros en la Edad Moderna en el rescate y bautismo de niños chinos. Para ello Manila se convirtió en un puente clave no sólo para los misioneros a seguir su camino a China sino por ser un punto crucial ya que los fondos para sostener esta causa vino de la piadosa obra de La Misericordia y muchos de esos niños fueron enviados a las instituciones cristianas filipinas para ser criados y educados. A la luz de esta tendencia podemos observar historias conectadas que reflejan realidades pluralistas y complejas en las que la piedad filial descrita y admirada por los misioneros fue cuestionada a la vez por una realidad apremiante en el Imperio Dragón. Por otro lado, el trabajo piadoso religioso también estaba marcado por intereses más profundos. Este trabajo intenta explorar la información proporcionada por el estudio de fuentes inéditas del Archivo Franciscano Ibero-Oriental para analizar la naturaleza de estos fenómenos, su costo, el número de hijos, la edad, el género y el destino de quienes terminaron viviendo no sólo entre océanos sino entre culturas.
Palabras clave: Caridad, bautismos, niños abandonados, evangelización, franciscanos, China.
Abstract
The main objective of this study is to examine missionaries' labor during the Early Modern Period on rescuing and baptizing Chinese children in which Manila became a key bridge not only for the missionaries to follow their way to China but for being a crucial point since funds to sustain this cause came from the pious work of La Misericordia in Manila. Many of those children were sent to Philippine Christian institutions to be raised and educated. In the light of this trend we can observe connected histories that reflect pluralistic and complex realities in which that Chinese filial piety described and admired by the missioners was at the same time called into question because of a pressing reality in the Dragon Empire. On the other hand religious pious work was also marked by deeper interests. This paper tries to explore the information provided by the study of unpublished sources of the Archivo Franciscano Ibero-Oriental in order to analyze the nature of these phenomena, its cost, the number of children, age, gender and destiny of those who ended up living not only between oceans but among cultures.
Keywords: Charity, baptisms, abandoned children, evangelization, Franciscans, China.
Orcid: https://orcid.org/0000-0002-3041-0831
Referencias
Abad, Antolin and Cayetano Sánchez. "La descalcez franciscana en España, Hispanoamérica y Extremo Oriente. Síntesis histórica, geográfica y bibliográfica." Archivo Ibero-Americano 234 (1999): 457-788.
Andrés-Gallego, José Andrés, ed. La historia de la Iglesia en España y el mundo hispano. Murcia: Universidad Católica San Antonio. Cátedra de Ciencias Sociales, Morales y Políticas, 2001.
Bao, Hsieh. Concubinage and Servitude in Late Imperial China. London: Lexington Books, 2014.
Bartolomé Martínez, Bernabé. "La crianza y educación de los expósitos en España entre la Ilustración y el Romanticismo (1790-1835)." Historia de la educación: Revista interuniversitaria 10 (1991): 33-62.
Blussé, Leonard and Harriet T. Zurndorfer. Conflict and Accommodation in Early Modern East Asia. Essays in Honour of Erik Zürcher. Leiden: Brill, 1993.
Bolufer, Mónica, "Entre historia social e historia cultural: la historiografía sobre pobreza y caridad en la época moderna." Historia social II 43 (2002): 105-128.
Boswell, John. The Kindness of Strangers: The Abandonment of Children in Western Europe from Late Antiquity to the Renaissance. Chicago: Chicago University Press, 1988.
Brunner, Paul, "The Liturgie of Baptism in the Missions." China Missionary Bulletin 11 (1959): 237-298.
Cava, María Gema, "Niños e infancia en la investigación sobre la Edad Moderna: el abandono de una historia de abandonados." In Política y cultura en la época moderna (cambios dinásticos. Milenarismos, mesianismos y utopías. Coordinated by Jaime Contreras et al., 751-762. Alcalá de Henares: Universidad de Alcalá, 2004.
Charbonnier, Jean-Pierre. Christians in China: AD. 600 to 2000. San Francisco: Ignatius Press, 2007.
Chardin, P. Pacifique-Marie. Les missions Franciscaines en Chine. Notes geógraphiques et Historiques. Paris: Auguste Picard Éditeur, 1915.
Castro, Manuel, "Memoriales de franciscanos, misioneros en China, en el siglo XVIII."Archivo Ibero-Americano 242 (2002): 345-432.
Camps, Arnulf and Pat McCloskey. The Friars Minor in China (1294-1955), especially the years 1925-55. Virginia: St. Bonaventure University and General Secretariate for Missionary Evangelization, 1995.
Cross, Frank Leslie and Elizabeth Livingstone (eds). The Oxford Dictionary of the Christian Church. New York: Oxford University Press, 2005.
Couenhoven, Jeese. Stricken by Sin, Cured by Christ. Agency, Necessity, and Culpability in Augustinian Theology. New York: Oxford University Press, 2013.
Deng, Kent "China's Population Expansion and Its Causes during the Qing Period, 1644-1911." London School of Economics and Political Science Department of Economic History Working Papers 219 (2015): 1-55.
Díaz-Trechuelo, María Lourdes, "Religiosidad popular en Filipinas: Hermandades y Cofradías (siglos XVI-XVIII)."Hispania Sacra 53 (2001): 345-366.
—. "Filipinas en el siglo de la Ilustración." In Historia general de Filipinas coordinated by Leoncio Cabrero, 249-292. Madrid: Ediciones de Cultura Hispánica, 2000.
Eltis, David and Stanley L. Engerman (eds). The Cambridge World History of Slavery, Vol. 3 AD 1420-ad 1804. New York: Cambridge University Press, 2011.
García-Abásolo, Antonio. Murallas de piedra y cañones de seda. Chinos en el Imperio español (siglos XVI-XVIII). Córdoba: Servicio de Publicaciones de la Universidad de Córdoba, 2012.
Gernet, Jacques. Chine et chistianisme. Action et reaction. París: Gallimard, 1982.
—. El mundo chino. Barcelona: Crítica, 2005.
Guerreau-Jalabert, Anita. "Caritas y Don en la sociedad medieval occidental." Hispania 50: 204 (2000): 27-62.
Gutiérrez, Lucio. Historia de la Iglesia en Filipinas (1565-1900). Bilbao: Editorial Mapfre, 1992.
Handlin, Joanna. The Art of Doing Good. Charity in Late Ming China. California: California University Press, 2009.
Harrison, Henrietta. "ʻA Penny for the Little Chinese': The French Holy Childhood Association in China, 1843-1951."American Historical Review 113:1 (2008): 72-92.
Hsiung, Ping-Chen. A tender Voyage. Children and Childhood in Late Imperial China. California: Stanford University Press, 2005.
Kiche, Angela, "L'accueil des enfants abandonnes dans la Chine du Bas-Yangzi aux XVIIe et XVIIIe siecles."Etudes chinoises 4:1 (1985): 15- 54.
Laamann, Lars Peter. Christian Heretics in Late Imperial China. Christian inculturation and state control, 1720-1850. New York: Routledge, 2006.
Lee, James, Wang Feng and Cameron Campbell. "Infant and Child Mortality among the Qing Nobility: Implications for Two Types of Positive Check." Population Studies 48 (1994): 395-411.
Manchado López, María Marta. "ʻDesamparo en que con la
vida, se pierde el alma'. Las controversias en torno a la obra pía del Abad Sidoti para la recogida de niños chinos abandonados (Filipinas, 1705-1740)." Revista de Indias 71:252 (2011): 415-448.
Mann, Susann. "Grooming a Daughter for Marriage. Brides and wives in the Mid-Ch'ing Period." In Marriage and Inequality in Chinese Society. Edited by Rubie Watson and Patricia Bucley, 204-230. California: University of California Press, 1991.
Menegon, Eugenio. Ancestors, Virgins and Friars. Christianity as a Local Religion in Late Imperial China. Cambridge: Harvard University Asia Center for the Harvard-Yenching Institute, 2009.
Mesquida, Juan, "Spaces, Material Culture, and Changing Roles: The Misericordia of Manila (1594-1869)." In Into the Frontier. Studies on Spanish Colonial Philippines. In Memoriam Lourdes Díaz-Trechuelo edited by Marya Svetlana, 187-220. Pasig: University of Asia and the Pacific, 2011.
Mungello, David E. The great encounter of China and the West, 1500-1800. New York: Rowman &Littlefield Publishers, 2009.
—. Drawning girls in China. Female Infanticide since 1650. Maryland: Rowman &Littlefield Publishers, 2008.
Naquin, Susan and Evelyn S. Rawski. Chinese Society in Eighteenth Century. Newhaven: Yale University Press, 1987.
Pérez, Lorenzo, O.F.M. "Los grandes campos del apostolado. Misiones Franciscanas en China." Revista de la Exposición Misional Española (1929): 498-515.
—. "Labor patriótica de los franciscanos españoles en el Extremo Oriente, particularmente en Filipinas, en las obras de colonización, beneficencia y cultura, y en defensa del dominio patrio." Archivo Ibero-Americano XXXII/5:29 (1929): 182-212.
Po-Chia Hsia, Ronnie. The World of Catholic Renewal 1540-1770. Cambridge: Cambridge University Press, 1998.
Real Apolo, Carmelo, "Instituciones educativas femeninas en Filipinas bajo el dominio español." Cuestiones Pedagógicas 16 (2002): 221-238.
Rzepkowski, Horst, Diccionario de misionología: historia, teología, etnología. Estella: Verbo Divino, 1997.
Sachdev, Rachana. "European Responses to Child Abandonment, Sale of Children, and Social Welfare Policies in Ming China." In Encountering China: Early Modern European Responses. Edited by Rachana Sachdev and Qingjun Li, 19-48. Lewisburg: Bucknell University Press, 2012.
—. "Contextualizing Female Infanticide: Ming China in Early Modern European Travelogues." ASIANetwork Exchange 18, 1 (2010): 24-39.
Sánchez, Cayetano. "Pocos medios para grandes empresas. Los franciscanos y sus recursos económicos para la evangelización de Filipinas." In Un mar de islas, un mar de gentes. Población y diversidad en las islas Filipinas coordinated by Marta Machado and Miguel Luque, 175-203. Córdoba: Servicio de Publicaciones de la Universidad de Córdoba, 2014.
Schottenhammer, Angela. "Slaves and Forms of Slavery in Late Imperial China (Seventeenth to Twentieth Centuries)." Slavery & Abolition: A Journal of Slave and Post- Slave Studies 24 (2003): 143-154.
Sprinks, Bryan D. Early and Medieval Rituals and Theologies of Baptism: From the New Testament to the Council of Trent. Aldershot: Ashgate Publishing, 2006.
Standaert, Nicolas. "The Edict of Tolerance: A Textual History and Reading." In In the Light and Shadow of an Emperor. Tomás Pereira, S.J (1645-1708), the Kangxi Emperor and the
Jesuit Mission in China. Edited by Arthur K. Wardega and Antonio Vasconcelos, 308-358. Newcastle upon Tyne: Cambridge Scholars Publishing, 2012.
—. Handbook of Christianity in China. Volume One: 635-1800. Leiden: Brill, 2001.
Vidal, Marciano. Diccionario de ética teológica. Estella: Verbo Divino, 1991.
Waltner, Ann. "Infanticide and dowry in Ming and early Qing China." In Chinese views of childhood. Edited by Anne Behnke, 193-218. Honolulu: University of Hawa'i Press, 1995.
Watson, James L. "Transaction in People: The Chinese Market in Slaves, Servants, and Heirs." In Asian and African Systems of Slavery. Edited by James L. Watson, 223-250. Berkeley: University of California Press, 1980.
Zürcher, Erik. Boudhisme: Chistianisme et société chinoise. París: Julliard, 1990.
Enlaces refback
No hay ningún enlace refback.
Este obra está bajo una
licencia de Creative Commons Reconocimiento-NoComercial-SinObraDerivada 4.0 Internacional
.
Edita:
Instituto de Teología "San Pedro de Alcántara

| | |
| --- | --- |
|  Servicio de Publicaciones de la Universidad de Extremadura |  Universidad Francisco de Vitoria |
|   |   |
Gestión editorial:
Editorial Sindéresis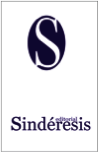 Derechos de autor:

Reconocimiento CC BY
© 2016, del Instituto Teológico "San Pedro de Alcántara" de Cáceres, la Universidad de Extremadura, la Universidad Francisco de Vitoria y Editorial Sindéresis
Dirección:
Instituto Teológico de Cáceres
Servicio de Publicaciones
Casa de la Iglesia
C/ General Ezponda, 14
E-10003 – Cáceres (España)
E-mail: publicaciones@diocesiscoriacaceres.es