Salutis enim publicae maxima semper ratio habenda est: Leibniz y la tradición salmantina sobre la moralidad de los seguros / Salutis enim publicae maxima semper ratio habenda est: Leibniz and the School of Salamanca on the morality of insurances
Resumen
Resumen
Leibniz propone un sistema de seguros contra desastres naturales administrado por el Estado. Este sistema público de aseguramiento responde a una tradición de filosofía política, económica y ética que hunde sus raíces en la tradición escolástica y, de manera particular, en algunos representantes de la Escuela de Salamanca. El presente artículo pretende ofrecer un panorama general de la discusión tardomedieval en torno a los seguros y señalar dos problemáticas que resultan de particular relevancia: la relacionada con la usura y la relacionada con la providencia divina. A partir de este análisis, se explicarán las particularidades de la propuesta leibniziana, mostrando a la vez su originalidad y su vinculación con la tradición salmantina.
Palabras clave: Leibniz, moral económica, providencia, seguros, usura.
Abstract
Leibniz proposed a natural disaster insurance coordinated by the government. This proposal was aligned with a tradition of political, economic and ethical thought that is grounded in scholastic philosophy and, particularly, in the School of Salamanca. This paper aims to offer a general view of the discussion in late-medieval philosophy regarding insurance; the analysis will point out two troublesome issues: the problem of usury and the problem of divine providence. From this, I will explain some particularities of the Leibnizian proposal on the scope of the late medieval debate by showing its originality and relation with the School of Salamanca.
Keywords: business ethics, insurances, Leibniz, providence, usury.
Orcid: https://orcid.org/0000-0002-8229-713X
Referencias
Aquino, Tomás de. Suma Teológica. Editado por Francisco Barbado. Biblioteca de Autores Cristianos, 2010.
Aristóteles. Política. Madrid: Gredos, 1988.
Ausín, Txetxu y Lorenzo Peña. "Derecho y bien común en Leibniz (una apología de la fraternidad)". En Ciencia, tecnología y bien común: la actualidad de Leibniz. Editado por A. Andreu (et. al), 320–39. Valencia: Universidad Politécnica de Valencia, 2002.
Casales García, Roberto. Justicia, amor e identidad en la ontología monadológica de Leibniz. Editorial Comares, 2018.
Ceccarelli, Giovanni. "Risky Business: Theological and Canonical Thought on Insurance from the Thirteenth to the Seventeenth Century". Journal of Medieval and Early Modern Studies 31/3 (2001): 607–58.
―. "Gambling and Economic Thought in the Late Middle Ages". Ludica, Annali Di Storia e Civiltà Del Gioco 12 (2006): 54–63.
Cruz Barney, Oscar. El riesgo en el comercio hispano-indiano: préstamos y seguros marítimos durante los siglos XVI a XIX. México: Universidad Nacional Autónoma de México, 1998.
Garber, Daniel. Leibniz: Body, Substance, Monad. New York: Oxford University Press, 2011.
Grabill, Stephen J. Sourcebook in Late-Scholastic Monetary Theory: The Contributions of Martín de Azpilcueta, Luis de Molina, S.J., and Juan de Mariana, S.J. Lanham: Lexington Books, 2007.
Gregorio IX. "Naviganti". Decretalium Compilatio. 2007. http://www.intratext.com/IXT/LAT0833/_P1BL.HTM.
Knobloch, Eberhard. "Leibniz's Mathematical Handling of Death, Catastrophes, and Insurances". Matematica, cultura e società 1/3(2016): 259–74.
―. "Leibniz's Contributions to Financial and Insurance Mathematics". En International Conference on Analytical and Computational Methods in Probability Theory and Its Applications, 2017.
Leibniz, G. W. Die Werke von Leibniz. Editado por O. Klopp. Hannover, 1864.
―. Sämtliche Schriften und Briefe. Berlin: Akademie Verlag, 1923.
―. G. W. Leibniz: Textes inédits d'après les manuscrits de la Bibliothèque Provinciale de Hanovre. Editado por G. Grua. Paris: PUF, 1948.
―. Die philosophischen Schriften. Editado por C. J. Gerhardt. Hildesheim: Olms, 1965.
―. Escritos filosóficos. Editado por Ezequiel de Olaso. Buenos Aires: Editorial Charcas, 1982.
―. Los elementos del derecho natural. Editado por Tomás Guillén. Madrid: Tecnos, 1991.
―. Hauptschriften zur Versicherungs- und Finanzmathematik. Editado por Eberhard Knobloch. Berlin: Akademie Verlag, 2000.
―. Methodus vitae (escritos de Leibniz). Editado por Agustín Andreu. Valencia: Editorial UPV, 2001.
―. G. W. Leibniz. Obras filosóficas y científicas. Editado por Juan Nicolás. Granada: Comares, 2007.
Mercer, Christia. "Mechanizing Aristotle: Leibniz and Reformed Philosophy". En Studies in Seventeenth-Century Philosophy, editado por M.A. Stewart, 117–52. Oxford: Clarendon, 1997.
Mora, Marisol De. "Pensiones, rentas y seguros. Los primeros cálculos y la participación de Leibniz". En Historia de la probabilidad y de la estadística, 35–48. Madrid: Editorial ACE, 2002.
Neary, Mike; Taylor, Graham. "From the Law of Insurance to the Law of Lottery". En The Sociology of Risk and Gambling Reader. Editado por James F. Cosgrave, 339-54. New York, London: Routledge, 2006.
Pearson, Robin. "Fire, Property Insurance, and Perceptions of Risk in Eighteenth-Century Britain". En The Appeal of Insurance. Editado por Geoffrey W. Clark y Greg. Anderson. Toronto: University of Toronto Press, 2010.
Pelletier, Arnaud. "Leibniz and the Scholastics". Studia Leibnitiana 46/2 (2014): 123–26.
Reith, Gerda. "The Pursuit of Chance". En The Sociology of Risk and Gambling Reader. Editado por James Cosgrave, 125-42. New York, London: Routledge, 2006.
Rosenhaft, Eve. "Taming Chance: Risk and the Quantification of Uncertainty". En The Appeal of Insurance. Editado por G. W. Clark y G. Anderson, 16-42. Toronto: University of Toronto Press, 2010.
Rossi, Guido. Insurance in Elizabethan England: The London Code. Cambridge: Cambridge University Press, 2016.
Rudolph, Hartmut. "Scientific Organization and Learned Societies". En The Oxford Handbook of Leibniz. Editado por Maria Rosa Antognazza, 543-61. New York: Oxford University Press, 2018.
Soto, Domingo de. Tratado de la justicia y el derecho. Madrid: Instituto de Estudios Políticos, 1968.
Summenhart, Conrad. De contractibus licitis atque illicitis tractatus. Venecia: Franciscum Zilettum, 1580.
Thomann, Christian; von der Schulenburg, J. Matthias Graf. "Gottfried Wilhelm Leibniz's Work on Insurance". En The Appeal of Insurance, editado por G. W. Clark y G. Anderson, 43-51. Toronto: University of Toronto Press, 2010.
Enlaces refback
No hay ningún enlace refback.
Este obra está bajo una
licencia de Creative Commons Reconocimiento-NoComercial-SinObraDerivada 4.0 Internacional
.
Edita:
Instituto de Teología "San Pedro de Alcántara

| | |
| --- | --- |
|  Servicio de Publicaciones de la Universidad de Extremadura |  Universidad Francisco de Vitoria |
|   |   |
Gestión editorial:
Editorial Sindéresis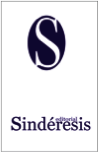 Derechos de autor:

Reconocimiento CC BY
© 2016, del Instituto Teológico "San Pedro de Alcántara" de Cáceres, la Universidad de Extremadura, la Universidad Francisco de Vitoria y Editorial Sindéresis
Dirección:
Instituto Teológico de Cáceres
Servicio de Publicaciones
Casa de la Iglesia
C/ General Ezponda, 14
E-10003 – Cáceres (España)
E-mail: publicaciones@diocesiscoriacaceres.es