Aristotle's Three Souls in Modern Science: Re-reading De Anima / Las tres almas de Aristóteles en la ciencia moderna: releyendo el De Anima
Resumen
Resumen
Los recientes avances en biofísica experimental –el desarrollo de técnicas de detección química ultrasensibles, como la espectroscopia de masas por transferencia de protones, la espectroscopia fotoacústica y la detección de señalización eléctrica (es decir, como una neurona)– han mostrado que también las plantas exhiben una especie de "anima": detectan, reaccionan comunican. Los documentales elaborados sobre la vida social de los animales sensibilizaron a la opinión pública sobre las similitudes (aparentes) entre las sociedades humanas y las manadas de animales. Esto crea una seria confusión cultural: ¿los seres humanos difieren, desde el punto de vista biológico, del resto de la naturaleza "animada"? Una solución proviene de Aristóteles, quien definió los tres tipos de anima justo en los albores de la ciencia humana. Exploramos entre las ciencias naturales, la antropología, las neurociencias y la filosofía, incluida la ética, para mostrar cómo los anima humanos difieren de los demás, incluidos los prehumanos, y, por lo tanto, argumentamos que adquiere atributos únicos para ser un alma (inmortal).
Palabras clave: Irradiación, sacralización, modernidad, voluntarismo, subjetividad, posmodernidad.
Abstract
Recent progresses in experimental biophysics – the development of ultrasensitive chemical detection techniques, like proton-transfer mass spectroscopy, photoacoustic spectroscopy, and detection of electric (i.e. neuron-like) signalling, showed that also plants exhibit a kind of "anima": they detect, react, communicate. Elaborated documentaries on social live of animals sensitized the public opinion on (apparent) similarities between human societies and animal herds. This creates a serious cultural confusion: do humans differ, from the biological point of view from the rest of "animated" nature? A solution comes from Aristotle, who defined the three types of anima just at the dawn of human science. We explore between natural sciences, anthropology, neurosciences and philosophy, including ethics, to show how human anima differs from others, including pre-humans, and thus, we argue, acquires unique attributes to be an (immortal) soul.
Keywords: soul, neuroscience, eschatology, humans.
Orcid: https://orcid.org/0000-0001-7090-3123
Referencias
Ahrar, Mastaneh et al., "Isoprene emission in the monocot Arundineae tribe in relation to functional and structural organization of the photosynthetic apparatus", Environmental. & Experimental Botany, 119 (2015): 87-95.
Albert the Great, De Anima. Toronto: Deborah L. Black, 2009, http://individual.utoronto.ca/dlblack/WebTranslations/albimagdeanima.pdf, consulted 10/01/2018.
Aristotle, De Anima. Cambridge: University Press, 1907.
Aristotle, The History of Animals, London: John Bell, 1907 (a).
Aristotle, Physics. Lincoln: University of Nebraska, 1961.
Murray, Bourne, "Maths of ECG: Fourier Series", https://www.intmath.com/blog/mathematics/math-of-ecgs-fourier-series-4281, consulted 29/01/2018.
Bullmore , Ed. and Sporns, Olaf, "Complex brain networks: graph theoretical analysis of structural and functional systems", Nature Reviews Neuroscience 10 (2009): 186-198.
Chehelcheraghi, Mojtaba et al., "A neuronal mass model of cross frequency coupling", PLoS ONE 12(4): e0173776. https://doi.org/10.1371/journal.pone.0173776, consulted 15/06/2018.
Chomsky, Noam, Language and Mind, Cambridge: University Press, 2005.
Chomsky, Noam, Reflections of Language, in: Pragmatics, Critical Concepts, Vol. V. ed. A. Kasher, London: Routledge, 1998.
Chiarenza, Giuseppe A., et al. 1991. "Brain activity associated with skilled finger movements: Multichannel magnetic recordings", Brain Topography, 3 (1991): 433-439.
Cristescu, Simona M. et al. "Current methods for detecting ethylene in plants" Annals of Botany 111 (2012): 347.
Descartes, René, Meditations on First Philosophy. Cambridge: University Press, 1911; Polish edition, Warszawa: PWN, 2010a.
Descartes, René, The Passions of the Soul., 2010b, transl. Jonathan Bennett, www.earlymoderntexts.com/assets/pdfs/descartes1649part2.pdf, consulted 15/01/2018.
https://www.google.pl/search?q=Descartes%2C+R.+(2010b)+The+Passions+of+the+Soul.+%C2%A9+J.+Bennett&oq=Descartes%2C+R.+(2010b)+The+Passions+of+the+Soul.+%C2%A9+J.+Bennett&aqs=chrome..69i57.1221j0j4&sourceid=chrome&ie=UTF-8
Duch, Włodzisław, "Why minds cannot be received, but are created by brains", Scientia et Fides, 5(2) 2017: 195.
Duncan, Will, "Liar! Liar! African birds uses elaborate ruse to steal food", Reuters, 2014, http://www.reuters.com/article/us-science-birds-idUSKBN0DH38720140502, consulted 15/08/2017)
Fletcher, P. J., Resurrection and Platonic Dualism: Joseph Ratzinger's Augustinianism PhD Dissertation, Washington: Faculty of the School of Theology and Religious Studies of the Catholic University of America, 2011.
Gallagher, Shaun and Zahavi, Dan, The Phenomenological Mind. An Introduction to Philosophy of Mind and Cognitive Science, New York: Routledge, 2008.
Gazzaniga, Michael S., Human. The Science Behind What Makes Your Brain Unique, Ecco, 2008, ital. trans. Raffaello Cortina Editore, Milano, 2009.
Karsai, Gergely et al.,"Diverse in- and output polarities and high complexity of local synaptic and non-synaptic signaling within a chemically defined class of peptidergic Drosophila neurons", Front. Neural Circuits, 7 (2013): 127.
Karwasz, Grzegorz P., "Il costante progredire della frontiera tra teologia e scienza: Parte 2º: Metafisica", Scientia et Fides, 4/1 (2016): 151.
Kotarbiński, Tadeusz, Meditations on decent life [Medytacje o życiu godziwym] Warszawa: Wiedza Powszechna, 1966.
de La Mettrie, Julienne O., Man a Machine. Chicago: Court Publishing, 1911.
Leget, Carlo, "Eschatology", in: The theology of Thomas Aquinas, ed. Van Nieuwnhove R. and Wawrykow J., Indianapolis: University of Notre Dame. 2005.
Moore, George E., Ethics. Oxford: University Press, 1966.
Movia, Giancarlo, 2014. Aristotele. L'Anima. Introduzione, traduzione, note e aparati. Milano: Bompiani, 2014.
Montessori, Maria, Educare alla libertà. Milano: Oscar Mondadori, 2016.
Norkowski, Jacek M., "Brain based criteria for death in the light of the Aristotelian-Scholastic anthropology", Scientia et Fides, 6/1 (2018): 153-188.
Piaget, Jean, La naissance de l'intelligence chez l'Enfant. Neuchâtel, Paris : Delachaux et Niestlè, 1936.
Pammer, Kristen, "Temporal sampling in vision and the implications for dyslexia in: Oscillatory "Temporal Sampling" and Developmental Dyslexia: Towards an Overearching Theoretical Framework", in: Frontiers in Human Neuroscience, 2014, p. 148, 15 https://doi.org/10.3389/fnhum.2013.00933 (consulted 16/08/2017)
Porter, Susan et al ."Changes in brain-behavior relationships following a 3-month pilot cognitive intervention program for adults with traumatic brain injury", Heliyon 3 (2017), e00373.
Ratzinger, Joseph, Some Current Questions In Eschatology. Vatican: International Theological Commission, 1992.
Szetela, Monika and Osiński, Grzegorz, "The concept of dialogical soul by Joseph Ratzinger against latest concepts of neuroscience", Scientia et Fides, 5(2) 2017: 209.
Searle, John R., Mind. A Brief Introduction. New York: Oxford University Press, 2004.
Studtmann, Paul, Aristotle's Categories, in: Stanford Encyclopedia of Philosophy, 2013 https://plato.stanford.edu/entries/aristotle-categories/#Sub consulted 10/01/2018.
Tang, C., Hamilton, L. S., Chang, E. F. , "Intonational speech prosody encoding in the human auditory cortex", Science, 357, Issue 6353 (2015): 797-801.
Tatarkiewicz, Władysław, Układ pojęć w filozofii Arystotelesa [The system of cathegories in Arostotle's philosophy] Warszawa: PWN, 1978.
Tatarkiewicz, Władysław, Historia filozofii, ed. XV, t. 1. Warszawa: PWN, 1998.
Tatarkiewicz, Władysław, On Happiness [O szczęściu], Warszawa: PWN, 1962.
Thomas Aquinas, Commentary on Aristotle's De Anima. New Haven: Yale University, 1951
Yaki, Stanley L., The Brain-Mind Unity: The Strangers Difference. Pinckney: Real View Books, 2004.
Vygotsky, Lev S., Thought and Language. Cambridge (MA): MIT Press, 2012.
Zembrzuski, Michał, Od zmysłu wspólnego do pamięci i przypominania. Koncepcja zmysłów wewnętrznych w teorii poznania Św. Tomasza z Akwinu [From common sense to memory and remembering: The idea of internal senses in epistemology of St. Thomas Aquinas], Warszawa: Campidoglio, 2015.
Enlaces refback
No hay ningún enlace refback.
Este obra está bajo una
licencia de Creative Commons Reconocimiento-NoComercial-SinObraDerivada 4.0 Internacional
.
Edita:
Instituto de Teología "San Pedro de Alcántara

| | |
| --- | --- |
|  Servicio de Publicaciones de la Universidad de Extremadura |  Universidad Francisco de Vitoria |
|   |   |
Gestión editorial:
Editorial Sindéresis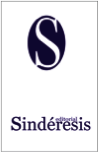 Derechos de autor:

Reconocimiento CC BY
© 2016, del Instituto Teológico "San Pedro de Alcántara" de Cáceres, la Universidad de Extremadura, la Universidad Francisco de Vitoria y Editorial Sindéresis
Dirección:
Instituto Teológico de Cáceres
Servicio de Publicaciones
Casa de la Iglesia
C/ General Ezponda, 14
E-10003 – Cáceres (España)
E-mail: publicaciones@diocesiscoriacaceres.es