Ruy Belo: Génio e sublime na poesia portuguesa contemporânea / Genius and sublime in contemporary Portuguese poetry
Resumen
Resumo / Resumen
O poeta português Ruy Belo (1933-1978) publicou a sua obra nas décadas de 1960 e 1970. Viveu em Madrid entre 1971 e 1977, exercendo funções docentes na Universidade Complutense. Um dos seus mais conhecidos e celebrados poemas é uma meditação transcendente a propósito do encontro de Garcilaso de la Vega com Dona Isabel Freire. Doutorado em Direito Canónico, em Roma, com uma tese sob o tema "Ficção Literária e Censura Eclesiástica", viveria uma crise religiosa no início da década de 1960 que se repercute em toda sua poesia, vinda a público desde então e considerada entre as mais importantes do século XX em Portugal. O presente estudo visa determinar os aspectos essenciais que conferem à sua poesia uma dimensão maior, de grande poder estético e emotivo, mediante a unificação das teorias do Génio e do Sublime, que se integram intimamente nos seus versos poderosos de pendor versicular e que provêm das origens do próprio pensamento poetológico ocidental.
Palavras chave / Palabras clave: Estética Literária; Génio e Melancolia; Génio e Sublime; Poesia e Transcendência; Ritmo, Verso livre e Versículo.
Abstract
The Portuguese poet Ruy Belo (1933-1978) published his work in the 1960s and 1970s. He lived in Madrid between 1971 and 1977, teaching at the Complutense University. One of his best known and celebrated poems is a transcendent meditation on the meeting of Garcilaso de la Vega with Dona Isabel Freire. He has a doctorate in Canon Law in Rome, with a thesis on "Literary Fiction and Ecclesiastical Censorship", and lived through a religious crisis at the beginning of the 1960s that had repercussions on all his poetry, which has been published since then and is considered one of the most important of the 20th century in Portugal. This study aims to determine the essential aspects that give his poetry a greater dimension, of great aesthetic and emotional power, through the unification of the theories of the Genius and the Sublime, which are closely integrated in his powerful verses with a versicular slant and which come from the origins of Western poetic thought itself.
Keywords: Literary Aesthetics; Genius and Melancholy; Genius and Sublime; Poetry and Transcendence; Rhythm, Free Verse and Versicle.
Orcid: http://orcid.org/0000-0001-8005-9886
Enlaces refback
No hay ningún enlace refback.
Este obra está bajo una
licencia de Creative Commons Reconocimiento-NoComercial-SinObraDerivada 4.0 Internacional
.
Edita:
Instituto de Teología "San Pedro de Alcántara

| | |
| --- | --- |
|  Servicio de Publicaciones de la Universidad de Extremadura |  Universidad Francisco de Vitoria |
|   |   |
Gestión editorial:
Editorial Sindéresis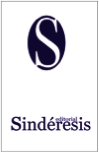 Derechos de autor:

Reconocimiento CC BY
© 2016, del Instituto Teológico "San Pedro de Alcántara" de Cáceres, la Universidad de Extremadura, la Universidad Francisco de Vitoria y Editorial Sindéresis
Dirección:
Instituto Teológico de Cáceres
Servicio de Publicaciones
Casa de la Iglesia
C/ General Ezponda, 14
E-10003 – Cáceres (España)
E-mail: publicaciones@diocesiscoriacaceres.es