A casa "in"comun dos refugiados ambientais à luz da Laudato si / Ambiental refugees' "not"-common house in the light of Laudato si
Resumen
A relação do homem com a natureza tem vindo a alterar-se. Segundo a narrativa do começo, o homem deve cuidar e não dominar a natureza. O domínio despótico do homem sobre o universo alterou a estrutura profunda do planeta, a deterioração do ambiente está a avançar a um ritmo avassalador colocando as gerações atuais e, princi-palmente, as gerações futuras, em risco. Este artigo explora a questão dos refugiados ambientais para quem a "casa comum" é mais (in)comum. A nossa análise parte da narrativa do começo do livro do Génesis e da Encíclica Laudato Si (e outros documentos da Igreja Católica) e compara o modo de agir do homem sobre a natureza, propondo o sentido humano da ecologia.
The relationship of human beings with nature has been changing. According to the Biblical narrative of the beginning, Man should take care of nature, not master or dominate it. This "oppressive" domination over the universe has undergone profound changes in the structure of the planet. Environmental deterioration is advancing at an overwhelming pace, putting current generations and especially future generations at risk.  This Article describes environmental refugees as victims to whom the "common house" has become an "in-common house". Our analysis relies on the narrative of the Genesis and on Pope Francis' Encyclical Laudato Si, proposing a human sense of ecology.
Palabras clave / Palavras Chave: ecologia; criação, mudanças climáticas, refugia-dos ambientais.
Keywords: ecology; creation; climate changing; environmental refugees.
Enlaces refback
No hay ningún enlace refback.
Este obra está bajo una
licencia de Creative Commons Reconocimiento-NoComercial-SinObraDerivada 4.0 Internacional
.
Edita:
Instituto de Teología "San Pedro de Alcántara

| | |
| --- | --- |
|  Servicio de Publicaciones de la Universidad de Extremadura |  Universidad Francisco de Vitoria |
|   |   |
Gestión editorial:
Editorial Sindéresis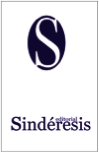 Derechos de autor:

Reconocimiento CC BY
© 2016, del Instituto Teológico "San Pedro de Alcántara" de Cáceres, la Universidad de Extremadura, la Universidad Francisco de Vitoria y Editorial Sindéresis
Dirección:
Instituto Teológico de Cáceres
Servicio de Publicaciones
Casa de la Iglesia
C/ General Ezponda, 14
E-10003 – Cáceres (España)
E-mail: publicaciones@diocesiscoriacaceres.es