Respuesta de Cipriano de Cartago y Dionisio de Alejandría ante la epidemia (c. 249-270) / Response of Cyprian of Carthage and Dionysius of Alexandria to the epidemic (ca. 249-270)
Resumen
Resumen
En la Antigüedad greco-romana las epidemias fueron consideradas desde un punto de vista religioso, médico o político. La respuesta de Cipriano de Cartago y Dionisio de Alejandría ante la epidemia que tuvo lugar mediados del siglo tercero en el Imperio romano ("peste cipriana") son una muestra de este nuevo modo de afrontar las enfermedades basada en una comprensión diferente de la epidemia, un modelo de personalidad heroica y la ayuda mutua hacia los más afectados por esta crisis sanitaria (y social).
Palabras clave: Cipriano de Cartago: cristianismo primitivo, Dionisio de Alejandría, epidemias, Imperio romano, peste cipriana.
Abstract
In Greco-Roman Antiquity epidemics were considered from a religious, medical or political point of view. The response of Cyprian of Carthage and Dionysius of Alexandria to the epidemic that took place in the middle of the third century in the Roman Empire ("plague of Cyprian") are an example of this new way of dealing with diseases based on a different understanging of epidemic, a model of heroic personality, and the mutual aid to those most affected by this health (and social) crisis.
Keywords: Cyprian of Carthage; Early Christianity; epidemic; Dionysius of Alexandria; Roman Empire; plague of Cyprian.
Orcid: https://orcid.org/0000-0002-9940-4712
Referencias
Anónimo, Oráculos sibilinos. En Apócrifos del Antiguo Testamento, II. Editado por Alejandro Díez Macho. Madrid: Ediciones Cristiandad, 1982.
Arnobio de Sicca, Adversus nationes. En pugna con los gentiles. Editado por Clara Castroviejo Bolíbar. Madrid: BAC, 2003.
Bailly, Anatole. Dictionnaire Grec-Français. Revisado por Gérard Gréco. París: Hachette, 2020.
Berciu, Ion, Closca Băluţă. "Apollo Salutaris à Apulum". Latomus 31 (1972): 1047-1052.
Bruun, Christer. "The Antonine Plague, and the third-century crisis". En Crises and the Roman Empire. Editado por Olivier Kekster, Gerda de Kleijn, Daniëlle Slootjes. Leiden: Brill, 2007.
Brent, Allen. Cyprian and Roman Carthage. Cambridge: Cambridge University Press, 2010.
Burel, Joseph. Denys d'Alexandrie: sa vie, son temps, ses oeuvres. París: Bloud, 1910.
Camus, Albert. La peste. Barcelona: Seix Barral, 1983. Escrito en el 1944.
Castex, Dominique, Philippe Blanchard. "Témoignages archéologiques de crise(s) épidémique(s): la catacomb des Saints Marcellin et Pierre (Rome, fin Ier–IIIè s.)". En Le regroupement des morts: genèse et diversité archéologique. Editado por Dominique Castex, et al. Bordeaux: Decitre, 2011.
Cicerón, Marco Tulio. Cartas. Cartas a Ático, I-II. Editado por Miguel Rodríguez-Pantoja Márquez. Gredos: Madrid, 1996.
—. Bruto: historia de la elocuencia romana. Editado por Manuel Mañas Núñez. Alianza: Madrid 2000.
Cipriano, San. A Demetriano. En Obras. Tratados. Cartas. Editado por Julio Campos. Madrid: BAC, 1964.
—. De mortalitate. En Obras. Tratados. Cartas. Editado por Julio Campos. Madrid: BAC, 1964.
—. Sobre las buenas obras y las limosnas. En Obras. Tratados. Cartas. Editado por Julio Campos. Madrid: BAC, 1964.
—. La unidad de la Iglesia. Padrenuestro. A Donato. Madrid: Ciudad Nueva, 2001.
Defoe, Daniel. Diario del año de la peste. Barcelona: Impedimenta, 2010. Publicado originalmente en el 1722.
Eusebio de Cesarea, Historia eclesiástica, II. Editado por Argimiro Velasco Delgado. Madrid, BAC, 1973.
Feltoe, Charles L. The Letters and Other Remains of Dionysius of Alexandria. Cambridge: Cambridge University Press, 1904.
—. Saint Dionysius of Alexandria. Letters and Treatrises. Londres-Nueva York: Society for Promoting Christian Knowledge-McMillan Company, 1918.
Fernández Ubiña, José. La crisis del siglo III y el fin del mundo antiguo. Madrid: Akal, 1982.
Frend, William H. C. "The Persecution: Genesis and Legacy". En The Cambridge History of Christianity, 1. Origins to Constantine. Editado por Margaret M. Mitchell, Frances M. Young, 513-517. Cambridge: Cambridge University Press, 2008.
Gaffiot, Félix. Dictionnaire latin-français. París: Hachette, 2016.
Gilliam, James F. "The Plague under Marcus Aurelius". American Journal of Philology 82 (1961): 225-259.
Glare, Peter G. W. Oxford Latin Dictionary, Oxford: Oxford University Press, 1968.
Gozalbes Cravioto, Enrique, Inmaculada García García. "La primera peste de los Antoninos (165-170). Una epidemia en la Roma imperial". Asclepio. Revisa de Historia de la Medicina y de la Ciencia LIX/1 (2007): 7-22.
—. "Una aproximación a las pestes y epidemias en la Antigüedad". Espacio, Tiempo y Forma. Serie II. Historia Antigua 26 (2013): 63-82.
Harper, Kyle. "Pandemic and Passages to Late Antiquity: Rethinging the plague of 249-270 described by Cyprian". Journal of Roman Archeology 28 (2005): 223-260.
Historia Augusta, Galo y Volusiano. Madrid: Librería de la viuda de Hernando, 1919.
—. El divino Claudio. Madrid: Akal, 1989.
Ignacio de Antioquía, A los efesios. En Ignacio de Antioquía. Cartas. Policarpo de Esmirna. Carta de la Iglesia de Esmirna a la Iglesia de Filomelio. Editada por Juan José Ayán Calvo. Madrid: Ciudad Nueva, 1999.
Jedin. Hubert. Director. Manual de la historia de la Iglesia, I. De la Iglesia primitiva a los comienzos de la gran Iglesia. Barcelona: Herder, 1966.
Jerónimo, San. De viris illustribus. Editado por Aldo Ceresa-Gastaldo. Nardini: Florencia, 1988.
Kmar Ben, Néfissa, Anne Marie Moulin. "La peste nord-africaine et la théorie de Charles Nicolle sur les maladies infectieuses". Gesnerus 67 (2010): 30-56.
Kreider, Alan. The Patient Ferment of the Early Church. The Improbable Rise of Christianity in the Roman Empire. Grand Rapids: Baker Academic, 2016.
Lactancio, Lucio Celio Firmino. Instituciones divinas. Edición de Eustaquio Sánchez Salor. Gredos: Madrid: 1990.
Lawlor, Hugh J. Eusebiana. Essays on the Ecclesiastical History of Eusebius, Bishop of Caesarea. Oxford: Oxford and the Clarendon Press, 1921.
Liddell, Henry George, Robert Scott. A Greek-English Lexicon. Oxford: Clarendon Press, 1996.
Margerie, Bertrand de. "L'intérêt théologique du 'De mortalitate', de saint Cyprien". Sciences ecclésiastiques 15 (1963): 199-211.
McNeill, William H. Plagues and Peoples. New York: Anchor Press, 1976.
Mentxaka, Rosa. El edicto de Decio y su aplicación en Cartago con base en la correspondencia de Cipriano. Santiago de Compostela: Andavira, 2014.
Miller Frederic P., Agnes F. Vandome, John McBrewster. Editores. Peste. Londres: Alphascript Publishing, 2010.
Nautin, Pierre. "Dionisio de Alejandría". En Diccionario patrístico y de la Antigüedad cristiana, I. Dirigido por Angelo di Berardino, 609-610. Salamanca: Sígueme, 1991.
Oost, Stewart I. "The Alexandrian seditions under Philip and Gallienus", Classical Philology 56 (1961): 1-20.
Poncio. Vida de san Cipriano. En Vita di Cipriano. Vita di Ambrogio. Vita di Agostino. Editado por Christinne Mohrmann. Milán: Mondadori Editore: 1975.
Quasten, Johannes. Patrología, I. Hasta el concilio de Nicea. Madrid: BAC, 19783.
Rémondon, Roger. La crisis del Imperio romano de Marco Aurelio a Anastasio. Barcelona: Labor, 1984.
Ruggiero, Mario. "Cipriano. La pestilenza". En Cipriano-Paolino di Nola-Uranio, Poesia e teologia della norte. Roma: Città Nuova, 1984.
Saez Andrés. "La peste antonina: una peste global en el siglo II d.C.". Revista Chilena de Infectología 33/2 (2016): 218-221.
Saxer, Victor. "Cipriano". En Diccionario patrístico y de la Antigüedad cristiana, I. Dirigido por Angelo di Berardino, 416-419. Salamanca: Sígueme, 1991.
Scourfield, John H. D. "The De mortalitate of Cyprian: Consolation and Context". Vigiliae Christianae 50 (1996): 12-41.
Séneca, Lucio Anneo. Epístolas morales a Lucillio, I. Edición de Ismael Roca Meliá. Madrid: Gredos, 1986.
Simonetti, Manlio. "Dionisio de Alejandría". En Diccionario de los santos, I. Editado por Claudio Leonardi, Andrea Riccardi, Gabriella Zarri, 626-629. Madrid: San Pablo, 2000.
Sordi, Marta. "Dionigi d'Alessandria, Commodiano ed alcuni problemi della storia del III secolo". Rendiconti della Pontificia Academia di Archeologia 35 (1962-63): 126-127.
Stathakopoulos, Dionysios Ch. Famine and Pestilence in the Late Roman and Early Byzantine Empire: A Systematic Survey of Subsistence Crises and Epidemics. London: Routlege, 2004.
Stramondo, Giuseppina. Studi sur De mortalitate di Cipriano: testo e traduzione. Catania: Università di Catania, 1964.
Suetonio Tranquilo, Gayo. Vida de los doce Césares, II. Libros IV-VIII. Vespasiano. Madrid: Gredos 1992.
Tácito, Cornelio Cayo. Anales. Libros VI-XVI. Madrid: Gredos, 1995.
Tertuliano, Quinto Septimio Florente. De la patience. Editado por Jean-Claude Fredouille. París: Cerf, 1984.
Tucídides, Historia de la guerra del Peloponeso, II. Editado por Juan José Torres Esbarranch. Madrid: Gredos, 1990.
Zósimo, Nueva historia. Madrid: Gredos, 1992.
Enlaces refback
No hay ningún enlace refback.
Edita:

Instituto de Teología "San Pedro de Alcántara"
Coedita:
| | |
| --- | --- |
|  Servicio de Publicaciones de la Universidad de Extremadura |  Universidad Francisco de Vitoria |
|   |   |
Gestión editorial:
Editorial Sindéresis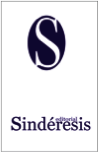 Derechos de autor:

Reconocimiento CC BY
© 2016, del Instituto Teológico "San Pedro de Alcántara" de Cáceres, la Universidad de Extremadura y Editorial Sindéresis
Dirección:
Instituto Teológico de Cáceres
Servicio de Publicaciones
Casa de la Iglesia
C/ General Ezponda, 14
E-10003 – Cáceres (España)
E-mail: publicaciones@diocesiscoriacaceres.es