A justificação pela fé e pelas obras no humanismo renascentista português de João de Barros e Diogo de Sá / Justification for faith and its actions n the Portuguese humanism of João de Barros and Diogo de Sá
Resumen
Resumen / Resumo
Este estudo encerra uma análise sobre o pensamento humanista dos autores portugueses João de Barros e Diogo de Sá em relação ao problema da justificação pela fé e pelas obras no contexto da Contra-Reforma e da doutrina estabelecida pelo Concílio de Trento. De forma distinta de Lutero que defendia a fatalidade do pecado original e a fé como forma exclusiva de salvação, estes pensadores salientam a importância da colaboração humana pelo exercício do livre arbítrio no mistério da redenção, que terá como fim, não apenas a remissão dos pecados, mas a participação na glória da vida imortal pelo mistério da ressurreição.
Palabras clave / Palavras chave: pecado original, justificação, fé, esperança, caridade, ressurreição, imortalidade.
Abstract
This study brings to a close analysis of the humanist thinking of the Portuguese authors João de Barros and Diogo de Sá in relation to the problem of justifying faith and its actions within the context of the Counter Reformation and the doctrine established by the Council of Trent. Distinctly to Luther, who defended the fatality of original sin and faith as an exclusive form of salvation, these thinkers highlight the importance of human collaboration for exercising free arbitration within the mystery of redemption, which has as its end not only the forgiveness of sins but also participation in the glory of immortal life through the mystery of resurrection.
Keywords: Original sin, justifying, faith, hope, charity, resurrection, inmortality.
Referencias
Arrais, Frei Amador. Diálogos, trad e revisão de M. Lopes de Almeida. Porto: Lello & Irmão Editores, 1974.
Barros, João de. Ropica Pnefma, reprodução fac-similada da edição de 1532, leitura modernizada, notas e estudos de I.S. Révah. Lisboa: Instituto Nacional de Investigação Científica, 1983.
Bujanda, Jesús Martínez de (dir). Index de l'Inquisition Portugaise 1547, 1551, 1561,1564, 1581, Vol. IV. Sherbrooke: Éditions de l'Université de Sherbroke, 1995.
Denzinger, Heinrich e Peter Hünermann. El Magistério de la Iglesia. Enchiridion symbolorum definitionum et declarationum de rebus fidei et morum. Barcelona: Herder, 2000.
Frutuoso, Gaspar. Saudades do Céu. Ponta Delgada: Instituto Cultural de Ponta Delgada, 2011.
Gomes, Cristina Costa. Diogo de Sá no Renascimento Português, vol. I. Lisboa: Centro de Estudos Clássicos da Faculdade de Letras da Universidade de Lisboa, 2012).
Lucas, Ramón Lucas, El Hombre, Espíritu Encarnado – Compendio de antropologia Filosófica. Salamanca: Ediciones Sígueme, 2008.
Macedo, António de Sousa de, Eva e Ave Maria Triunfante. Teatro da erudição e da filosofia cristã. Fátima: Alcalá.
Mesters, Carlos. Paraíso Terrestre - Saudade ou Esperança?. Petrópolis: Editorial Vozes, 1990.
Moltmann, Jürgen. El Espiritu de la Vida - Una pneumatologia integral, trad. Santiago del Cura Elena. Salamanca: Ediciones Sigueme, 1998.
Monteiro, Diogo. Arte de Orar. Coimbra: Tipografia de Domingos Gomes Lourenço, 1630.
Rahner, Karl. Escritos de Teologia, tomo VI. Madrid: Taurus Ediciones, 1969.
Sá, Diogo de. Inquisicam e Segredos da Fee, contra a obstinada perfidia dos Judeus : e contra Gentios e Hereges (DGARQ/TT, Conselho Geral do Santo Ofício, Livro 175 (MF. 4772)). In Ana Cristina Cardoso da Costa Gomes, Diogo de Sá no Renascimento Português. Estudo e Edição Crítica da Inquisição e Segredos da Fé (c. 1562), Vol. I, II – Estudo. Lisboa: Centro de Estudos Clássicos da Faculdade de Letras da Universidade de Lisboa, 2008.
Enlaces refback
No hay ningún enlace refback.
Este obra está bajo una
licencia de Creative Commons Reconocimiento-NoComercial-SinObraDerivada 4.0 Internacional
.
Edita:
Instituto de Teología "San Pedro de Alcántara

| | |
| --- | --- |
|  Servicio de Publicaciones de la Universidad de Extremadura |  Universidad Francisco de Vitoria |
|   |   |
Gestión editorial:
Editorial Sindéresis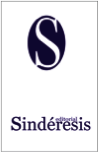 Derechos de autor:

Reconocimiento CC BY
© 2016, del Instituto Teológico "San Pedro de Alcántara" de Cáceres, la Universidad de Extremadura, la Universidad Francisco de Vitoria y Editorial Sindéresis
Dirección:
Instituto Teológico de Cáceres
Servicio de Publicaciones
Casa de la Iglesia
C/ General Ezponda, 14
E-10003 – Cáceres (España)
E-mail: publicaciones@diocesiscoriacaceres.es