A superação do gnosticismo na teoria da Criação de Leonardo Coimbra / Gnosticism overcoming in Leonardo Coimbra's creation theory
Resumen
A filosofia espiritualista portuguesa encerra uma forte influência do pensamento místico das religiões orientais e do pensamento gnóstico desenvolvido no período helenista. Esta presença do gnosticismo caracteriza-se por um dualismo antropológico, em que o corpo é concebido como o cárcere da alma, e por uma cisão ontológica e cosmológica, em que o mundo sensível é concebido como uma realidade aparente e maligna. Nos períodos da Galécia e da Lusitânia a influência gnóstica situa-se no contexto do diálogo com a patrística e da apologética contra correntes de pensamento como o maniqueísmo e o origenismo. No período do al-Andalus e da fundação da nacionalidade ognosticismo manifesta-se por via da presença do neoplatonismo nas culturas islâmicase hebraicas e na cultura cristã em torno do debate acerca do mundo como resultado da criação ou da emanação. A contemporaneidade vai retomar estes debates, regressando aos temas mani-queístas da cisão no Ser e da oposição entre o espírito e a matéria. Assistimos à recuperação da noção de dupla criação de Orígenes e Gregório de Nissa, para conciliar a teoria platónica da pré-existência das almas com a teoria judaico-cristã da criação ex nihilo. Encontramos a negação do caráter histórico da revelação divina e do mistério da ressurreição do corpo. Identificamos a tese cosmológica do movimento cíclico de egressus e regressus como forma de retorno à Origem da realidade divina decaída. 
Portuguese spiritualist philosophy encapsulates a strong influence from the mystic thinking of Eastern religions and the Gnostic thinking posited during classical Greece. This presence of Gnosticism gets characterised by an anthropological dualism in which the body is conceived as the prison of the soul and, through an ontological and cosmological divide, the perceivable world emerges as both an apparent and a malign reality. In the times of Galecia and Lusitania, this Gnostic influence derived from the context of dialogue with the patristic and of apologetics against schools of thought bound up with Manichaeism and Origenism. In the period of al-Andalus and the founding of the nation of Portugal, Gnosticism expressed itself through the presence of Neo-Platonism in the Islamic and Hebrew cultures and in their debates about whether the world began as a result of creation or emanation. Contemporary thinking has been resuming these same debates, returning to the Manichaean themes of division in the Being and the opposition between spirit and matter. We thus witness a resumption of the notion of the duality of creation of Origen and Gregory of Nyssa, designed to conciliate the Platonic theory about the pre-existence of souls with the Judeo-Christian theory creatio ex nihilo (creation out of nothing). We correspondingly encounter the negation of the historical character of divine revelation and the mysteries around the resurrection of the body. We may thus identify the cosmological thesis as to the cyclical movement of egressus and regressus as a means of returning to the Origen of the fallen divine reality.
Palabras clave / Palavras Chave: Gnosticismo, Filosofia portuguesa, Mani-queísmo, Origenismo, Leonardo Coimbra.
Keywords: Gnosticism, Portuguese philosophy, Manichaeism, Origenism, Leonardo Coimbra.
Enlaces refback
No hay ningún enlace refback.
Este obra está bajo una
licencia de Creative Commons Reconocimiento-NoComercial-SinObraDerivada 4.0 Internacional
.
Edita:
Instituto de Teología "San Pedro de Alcántara

| | |
| --- | --- |
|  Servicio de Publicaciones de la Universidad de Extremadura |  Universidad Francisco de Vitoria |
|   |   |
Gestión editorial:
Editorial Sindéresis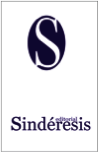 Derechos de autor:

Reconocimiento CC BY
© 2016, del Instituto Teológico "San Pedro de Alcántara" de Cáceres, la Universidad de Extremadura, la Universidad Francisco de Vitoria y Editorial Sindéresis
Dirección:
Instituto Teológico de Cáceres
Servicio de Publicaciones
Casa de la Iglesia
C/ General Ezponda, 14
E-10003 – Cáceres (España)
E-mail: publicaciones@diocesiscoriacaceres.es