Crisis identitaria estadounidense ante su paradoja posmoderna: quiebra de American civil religion y riesgo transoccidental / American identity crisis under its posmodern paradox: American civil religion breakdown & trans-Western...
Resumen
Resumen
Estudio crítico de autenticidad, sobre la crisis de la identidad estadounidense, que no se limita a un problema formal-coyuntural de adaptación, sino sustancial-fundacional de naturaleza y continuidad: qué es ser estadounidense actualmente y cómo se relaciona con el medio social y natural. Su pionero metámero de integración social fue su religión civil estadounidense-ACR (fruto de su secularización moderna y su Teología política, anticipándose a la nación decimonónica, también en crisis hoy), que fuera distorsionada vía velos de confusión (durante las guerras culturales) y completamente deconstruida por los Estudios culturales sobrevenidos (en la globalización). Así se ha generado la paradoja posmoderna estadounidense (APP), con su amenaza transoccidental y su TecnoEvo en curso (¿pueden los EE.UU. dejar de ser el líder del Occidente tradicional y reformular otro a conveniencia?). Para comprender la ontología, epistemología y axiología referidas, se realiza un diagnóstico sobre la deconstrucción de su ACR y el pronóstico desnaturalizador estadounidense si se consolida APP.
Palabras clave: Estados Unidos de América, crisis identitaria, religión civil estadounidense, velos posmodernos de confusión, paradoja posmoderna estadounidense, amenaza transoccidental.
Abstract
This is a critical study of authenticity, on the American identitity crisis, which is not limited to a formal-eventual problem of adaptation; it is a substantial-foundational trouble of nature and continuity: what is it to be American today and how does the American relate to the social and natural environment. The pioneer metamer of social integration was the American civil religion-ACR (as part of its modern secularization and political Theology, previewly to nation notion in the 19th century, in crisis too), which was tangled by veils of confusion (during the cultural wars) and completely deconstructed by the overcoming Cultural Studies (in globalization). The result was the American post-modern paradox (APP), with its trans-Western threat and its ongoing Techno-Evo (can the US let the leadership of the traditional West and to reformulate another suitable?). To understand the referred ontology, epistemology and axiology, it offers a diagnosis about the ACR deconstruction and a prognosis about the American denaturalization if APP is implanted.
Keywords: The United States of America, identity crisis, American civil religion, post-modern confusion veils, trans-Western threat.
Antonio Sánchez-Bayón.  Orcid: https://orcid.org/0000-0003-4855-8356
Referencias
Bellah, Robert. The Broken Covenant: American Civil Religion in a Time of Trial. Chicago: Univ. Chicago Press, 1992.
Fritze, Ronald H. Invented Knowledge. False History, Fake Science and Pseudo-Religions. London: Reaktion Books, 2009.
Howe, Neil, William Strauss. The Fourth Turning: What the Cycles of History Tell Us About America's Next Rendezvous with Destiny. New York: Broadway Books, 1997.
Lilla, Mark. The Once and Future Liberal: after identity politics. New York: Harper Collins, 2017.
Lipset, Seymour M. "Why no socialism in the United States". En Seweryn Bialer et al. Sources of contemporary radicalism. Bouder: Westview Press, 1977.
—. The first new nation: the United States in Historical and comparative perspective. New York: Basic Books, 1963.
—. Continental divide: the values and institutions of the United States and Canada. New York: Routledge, 1989.
—. American excepcionalism. A double-edged sword, New York: W.W. Norton & co., 1996.
Lipset, Seymour M., et al, It didn´t happen here: why socialism failed in the United States, New York: W.W. Norton & co., 2000.
—. Culture and Social Character, New York: Free Press, 1961.
— The paradox of American Unionism: why Americans like unions more than Canadians do, but join much less. Ithaca: Cornell Univ. Press, 2004.
Sánchez-Bayón, Antonio, La Modernidad sin prejuicios. La religión en la vida pública estadounidense (3 vols.). Madrid: Delta, 2008-13.
—. Manual de Sociología Jurídica Estadounidense. Madrid: Delta, 2008.
—. Universidad, ciencia y religión en los EE.UU. Madrid-Porto: Ed. Sindéresis, 2015.
—. Religión civil estadounidense. Madrid-Porto: Ed. Sindéresis, 2016.
—. "Revelaciones conceptuales y lingüísticas de la posglobalización". Carthaginensia XXXIII/64 (2017): 411-58.
—. "Historia cultural estadounidense desde el factor religioso: fallos de Americaness y sus velos". Cauriensia XII (2017): 627-59.
— "Vindicatio Historia Philosophiae: estudio de caso de los programas culturales estadounidenses". Bajo Palabra 17 (2017): 457-76.
— "Estudio de la idiosincrasia estadounidense desde su Teología política y Ciencias Eclesiásticas". Estudios Eclesiásticos. 93/364 (2018): 165-204.
Sokal, Alan, Beyon the hoax: Science, Philosophy and Culture. New York: Oxford Univ. Press, 2008.
— "Transgressing the boundaries: towards a transformative hermeneutics of quantum gravity". Social Text 46-47 (1996): 217-52.
Valero-Matas, Jesús, Antonio Sánchez-Bayón. Balance de la globalización y teoría social de la posglobalización. Madrid: Dykinson, 2018.
Enlaces refback
No hay ningún enlace refback.
Este obra está bajo una
licencia de Creative Commons Reconocimiento-NoComercial-SinObraDerivada 4.0 Internacional
.
Edita:
Instituto de Teología "San Pedro de Alcántara

| | |
| --- | --- |
|  Servicio de Publicaciones de la Universidad de Extremadura |  Universidad Francisco de Vitoria |
|   |   |
Gestión editorial:
Editorial Sindéresis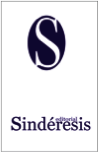 Derechos de autor:

Reconocimiento CC BY
© 2016, del Instituto Teológico "San Pedro de Alcántara" de Cáceres, la Universidad de Extremadura, la Universidad Francisco de Vitoria y Editorial Sindéresis
Dirección:
Instituto Teológico de Cáceres
Servicio de Publicaciones
Casa de la Iglesia
C/ General Ezponda, 14
E-10003 – Cáceres (España)
E-mail: publicaciones@diocesiscoriacaceres.es